Which CRM Is Right For My Business
Recent data from Gartner indicates that companies will be spending more on CRM software than any other kind of enterprise software. This underscores the imperative need for CRM in your company's day to day operations.
If you're new to CRM, you might be wondering what it's all about. Well, CRM, or customer relationship management, is software that keeps all of your prospect and customer data in one place. Essentially, you can go to one dashboard and see an overview of your sales, marketing, customer service, and other core operations. CRM, especially operational CRM,is important because it can automate many of the daily tasks you and your staff are undertaking. This frees them up to undertake other tasks, while the automating side of an operational CRM provides you valuable data that can help grow your business. CRM is important to the life of your business!
A CRM can be used to store your contact information, including data for prospective revenue and existing customers and to manage your marketing campaigns; and identify sales opportunities. Operational CRMs and Analytical CRMs can perform an amazing variety of tasks, such as handling e-mail campaigns, schedule appointments, handle customer care, collect data, identify and predict trends, and much more.
While you might already know a bit about CRM, now you're ready to dive in and learn more. Most people are unaware that there are actually various specific types of CRM. In fact, there are three kinds of CRM, and each type has its very own purpose. CRM can be beautifully dynamic and in this article, we're going to give you a comprehensive look at the three kinds of CRMs out there, who they are designed for, and what they can do for you. If you're looking to get the most from CRM, then you need to know the ins and outs of each kind of CRM.
The Three Kinds of CRM and What They Can Do For You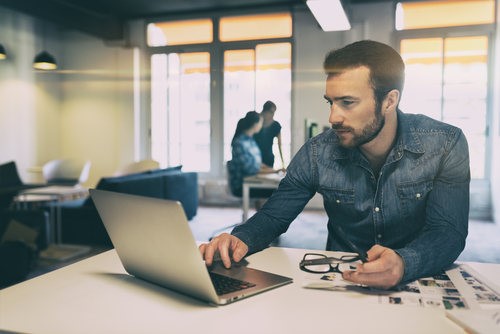 1. Operational CRMs
Perhaps one of the most challenging aspects of running a business is managing the administrative side, and it seems pretty logical that automating things frees up your precious time. For instance, automating certain daily tasks, such as e-mail marketing would give an employee more time to do other things. It's just commonsense to automate any processes you can. If you are too busy with administrating and could utilise some automation in your marketing and operations – then you need to know about operational CRMs.
Operational CRMs are helpful for streamlining the pillars of a business: sales, marketing, and service. These are the areas where businesses need to shine. If you aren't investing in sales, marketing, and service, your business will suffer. On the other hand, if you're spending time working these areas, you'll probably be seeing growth. The problem is that investing in these areas with employee resources means taking away from a money-making area. For instance, if you are spending more time performing routine daily tasks in areas including sales, marketing, and service, then you're probably not spending as much time as you'd like actually creating and selling your services or products.
This is when an operational CRM can really provide value. By streamlining and simplifying your company's everyday business processes, it gives you more time. In addition, an operational CRM is crucial in areas such as automating lead generation, converting leads to contacts, and simply delivering an infrastructure that's going to be seamless and satisfying for your customers. Operational CRM, simply put, will help you get more customers and retain them.
Operational CRMs do all this by generating leads, converting those leads to contacts, capturing the details you need from your contacts, and providing ongoing service throughout the customer life cycle. As you can see, operational CRMs aren't just a solution for one segment of the customer life cycle, which is important. Instead, operational CRMs ensure smooth ongoing processes.
How do operational CRMs achieve this? All operational CRMs are going to have three key components: marketing automation, sales automation, and service automation.
Let's take a closer look at these three:
Marketing Automation
Marketing automation is a great way to simplify your daily marketing needs and free up massive amounts of time. This might include sending e-mails for birthdays, anniversaries, reminders, appointment confirmation, or to ask for feedback. Marketing automation can include facets of multichannel programs (think text and social ads), A/B split testing, retargeting programs, or to measure success with metrics.
Sales Automation
Your sales team will ideally be focused on spending time working warm leads, so you want to make your sales process as streamlined as possible. That's why sales automation is so important. It puts valuable time back into the pockets of your sales reps. It makes your sales team more efficient, lets you get more use out of your resources, reduces response time, and makes the most of every lead. Sales automation tools can be helpful for prospecting, working leads, creating deals, scheduling meetings, create proposals, deliver reporting and metrics, and much more.
Service Automation
Customer service is ongoing and constant, or it should be, at least. If your customer service process feels slow, or if your customers are turning away or leaving negative feedback for slow response times, then service automation can provide major relief for your company. Service automation takes out the human element of customer service. This could include live chat, chatbots, AI, premade e-mail responses, customer self-help portals, any other automated service tools.
As you can imagine, these three automation aspects work together to create a complete view of each customer's journey. Basically, you get the most out of each lead when marketing automation, sales automation, and service automation are integrated into operational CRMs.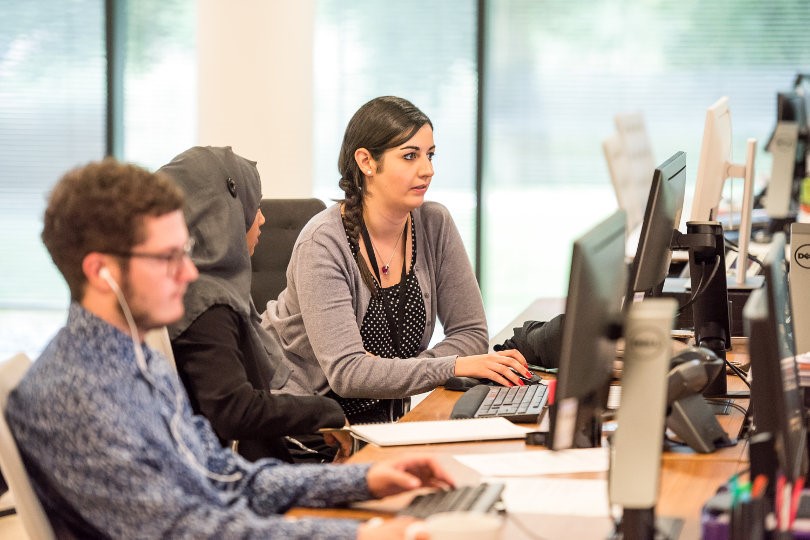 2. Analytical CRMs
When a company is first getting started, an analytical CRM platform might not be on their radar. Once you have data rolling in, however, analytical CRMs will add real value. Many businesses tend to create spreadsheets with data, which results in seemingly endless hours researching, comparing, and simply trying to figure out what insights can be gleaned from the data that has been compiled. This is exceptionally draining to any company! If you're at the point in your business where data is coming in and you're ready to analyse it and make decisions from it, then an analytical CRM should be something to consider.
Analytical CRMs take your data and create actionable insights. They do this in real-time, faster than you or I can get it done, and with amazing accuracy. Imagine having this entire process automated, only to see demographics and forecasts before you. That's how easy analytical CRMs can make life! First, let's consider who might benefit from an analytical CRM.
As we mentioned, an analytical CRM isn't likely to be useful immediately. A company needs to have a little history and some data coming in before analytical CRM will pay off. Essentially, you've already had a trial run, and now you're ready to take what you've learned and apply it. You're looking for answers to these questions:
What makes my customers purchase or not purchase?
What can I do to improve my sales strategies?
As you know, analytical CRMs rely on data gathering and analysis to help companies best serve customers. Some of the data that might be analyzed could include aspects such as your customers' preferences, contact information, and other pieces of data that are collected either online or offline. Then, the data is in turn used to increase sales efforts and create beautiful, targeted marketing campaigns. In addition, data can be used to increase customer service and increase customer retention.
Analytical CRM has three critical components, and all of these components are necessary to ensure the success of your marketing campaigns once data is coming in. Here's what your analytical CRM should definitely include:
Data Warehousing
Data warehousing is essentially a database that's found in many analytical CRM platforms. With data warehousing, you get a polished system where analysts can collect and prepare customer data for analysis. This facet is critical because it ensures the quality of the data that's being analyzed.
Data Mining
Data mining is a very important step in analytical CRM; it's the entire reason an analytical CRM produces results! In data mining, an analytical CRM takes data and makes sense of it to create meaningful insights that can be used in decision making. Some of the techniques used in data mining include association, classification, and anomaly detection, and all of these are used to find patterns and meaning in data that has been collected. One important feature of data mining is cluster analysis. In this step, your customer base is segmented by demographic, such as age, area, gender, and past purchases. This is very helpful in creating buyer personas!
OLAP (Online Analytical Processing)
OLAP isn't just one thing, instead it's a variety of tools and technologies designed for data discovery. These tools include analytical calculations, forecasting, and report viewing. Perhaps the most important feature in OLAP is forecasting, because this facet runs scenarios and gives predictions that can be used to help make better decisions in your business.
Analytical CRM is one of the must-have tools in your toolbox. It can help you find weak spots in your sales and marketing processes and create solutions. If you want to get the most out of your marketing campaigns, then you want to be sure to integrate analytical CRM. If you have data, analytical CRM can help you.
There are a few components of analytical CRM that really stand out, though. For instance, analytical CRM can be used to build buyer personas. With buyer personas, you can increase lead and revenue goals, as well as increase the quality of your leads. In addition, sales forecasting with analytical CRM is helpful for predicting dips and spikes, as well as quarterly trends and more. Then, you can be more prepared to react to these trends.
If you want to understand what makes your customers tick and improve the way you reach them, then analytical CRM should be used in your business..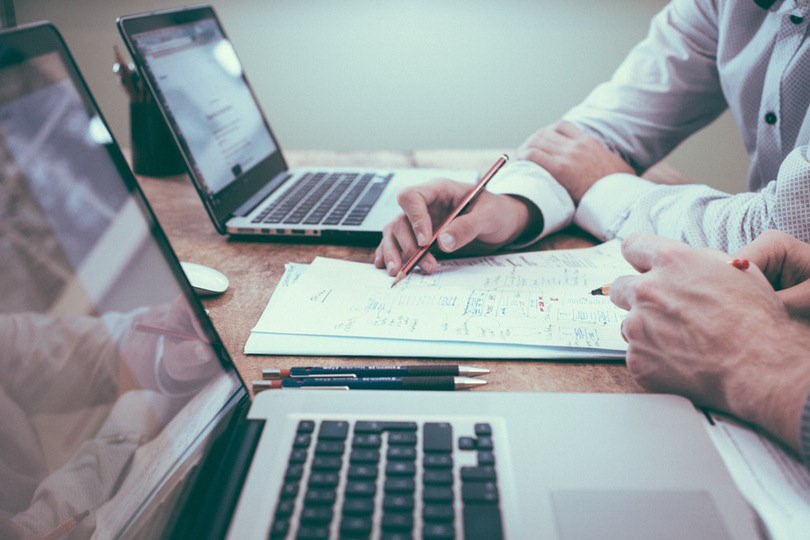 3. Collaborative CRM
We've seen how operational CRM can streamline daily tasks across the board with seamless automation, and we've discovered how analytical CRM can be used to collect and analyze data to create actionable insights. Now, we're going to move on to the third, and final, type of CRM: collaborative CRM.
With collaborative CRM, we get to see the whole picture of things. Collaborative CRM allows all departments to share information and data, share documents, and communicate better. This ultimately means that collaborative CRM is a unique and needed tool if you want to get the most from your customer feedback and up your game in terms of marketing, sales, and support.
In most cases, there are barriers between marketing, sales, and support departments within a company. These barriers can be detrimental, causing a lack of communication that can be costly. With collaborative CRM, also known as strategic CRM, you get to see all of your departments unified for a single goal: to use the information each department has received to increase customer service, gain customer loyalty, obtain new customers, and, ultimately, increase sales volume.
With this shared approach, departments can lean on each other to use data for improvement. For example, feedback from a customer care team could help marketing reach targeted customers with specific products or services.
Collaborative CRM might not be an ideal fit for all types of companies, but it is a good fit when a business is looking to increase communication between departments, organize customer-focused efforts across the entire business, share customer information with third-party vendors, or when a business wants to emphasize customer retention and loyalty.
In any collaborative CRM platform, you will find a number of components. Some of these components typically include:
Interaction Management
In interaction management, every single interaction between a customer and a business is tracked. This can include face-to-face interactions, social media, email, phone calls, and anything else in between. With interaction management, the company gets to keep a log and team notes all in a single place that can be shared across departments. Additionally, feedback from support can be used to identify new ways to sell to clients. Conversations can be analyzed to determine what new products customers are demanding. Notes from sales calls can be used to determine what should be included in marketing content.
Channel Management
In channel management, information and data that was previously gathered by interaction management strategies is used to discover and pursue the communication channels that best work to target customers.
Relationship Management
Through relationship management in collaborative CRM, we see that sales teams can share customer preferences and goals, and this works to keep all teams aligned as they interact with customers.
Document Management
Through document management, various documents can be stored in a single spot so that various departments can access it. For example, proposals, contracts, and technical documentation can be centrally stored and easily accessed at any time by anyone in the company.
Collaborative CRM is ideal for larger companies relying on cross-department communication, as well as for companies with multiple sites. By keeping all departments on the same page, the company experiences growth, and that's exactly what collaborative CRM helps businesses achieve.
What CRM is Best for My Company?
Now that we have talked in-depth about the various differences between analytical, operational, and collaborative CRM, let's take a look at which CRM platforms could best suit your needs. Remember, it's important to consider whether you're needing to focus on operational, analytical, or collaborative CRM, or if you're looking for a broader solution that will offer features aligned with more than one type of CRM. Let's take a closer look at platforms.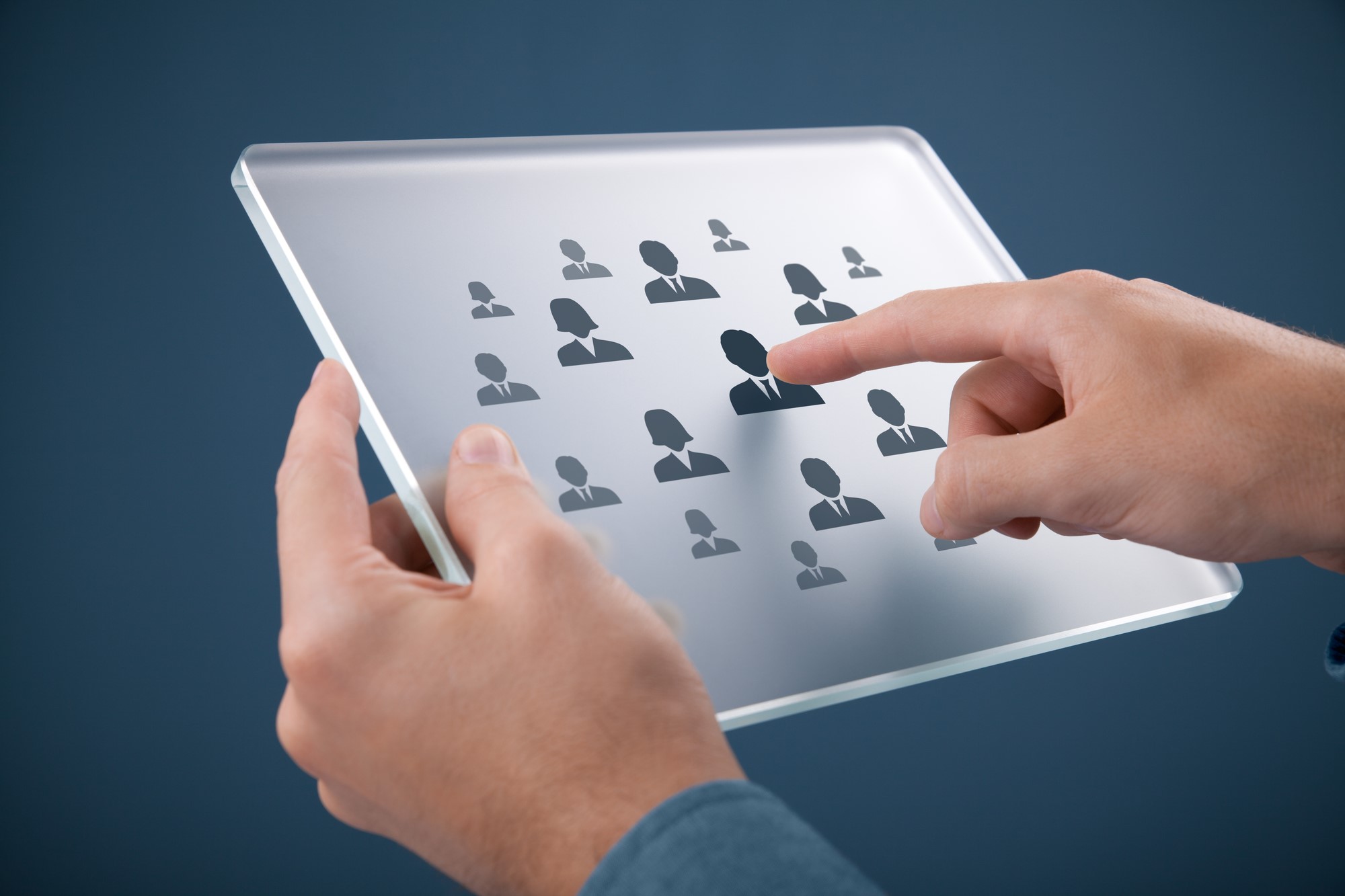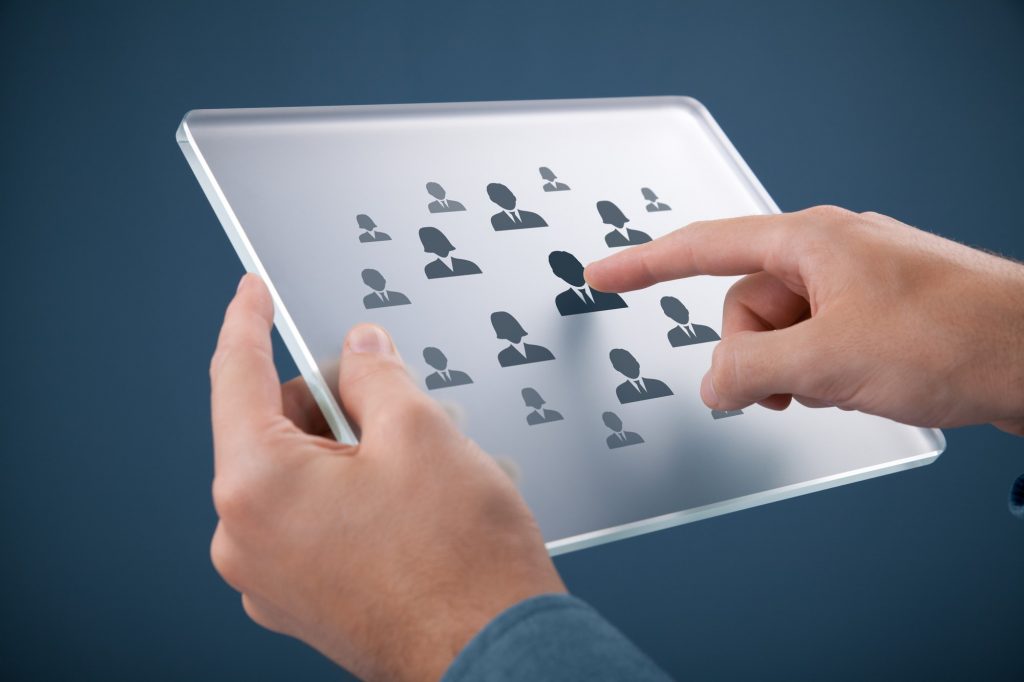 1. Operational CRM Examples
When searching for the right operational CRM for your needs, it's important to find a platform that will fit all of your needs. There are plenty of options out there, but these are the ones we find to be among the most popular and effective for businesses of all sizes.
Agile CRM
Agile CRM offers an all-in-one platform with an emphasis on operational CRM. We like it because it offers am amazing array of features such as project management, reporting, timeline features, customer ticketing, help desk, and even built-in calling features to help track telephone conversations. We also like that Agile CRM is free for up to 10 users. Above that are three other tiers ranging in price from $8.99 per user to $47.99 per user. While the pricing could potentially be an obstacle for some, it does give the ability to scale as your business grows.
HubSpot CRM
HubSpot CRM is a trusted name in the CRM world, and it offers a powerful platform with a focus on operational CRM. We like that inbound marketing, workflow tools, integration with other apps (think Microsoft Office, Slack, Google Sheets, and Facebook Lead Ads integration), and project management are seamlessly a part of HubSpot CRM. In addition, you can easily track your leads and even assign them to someone on your team. This feature also lets you record customer interactions across channels. HubSpot CRM also comes with optional add-ons from HubSpot, such as their sales, service, and marketing platforms. One of the other perks here is that HubSpot CRM is free, although the number of users is limited. There are other options, including HubSpot CMS and Starter Growth Suite, to give you more alternatives in your CRM.
Salesforce
When it comes to operational CRM, Salesforce is a no-brainer. It's been around a while and it's used by many. Salesforce presents a comprehensive CRM solution with many, many integrations and options for customization. Salesforce task management is second to none, offering advanced automation that easily benefits the company. Salesforce is a bit of a beast, and it does take some training to master it. Luckily, Salesforce provides Trailhead online lessons to show you how to get the most from the platform. There are four tiers that range in price from $25 per user per month to $300 per user per month. Although Salesforce might be too expensive for some, it's definitely a hard hitting operational CRM option.
Zoho CRM
If your small business is looking for a solid operational CRM option, look no further than Zoho CRM. It has all the features you want, including social media tools, easy automation, modules that can be simply customized, and a great UI. Pricing starts at free for up to 3 users, while paid versions include features such as sales forecasting. The Enterprise version, which is $35 per month per user, offers sales funnel tracking and data comparisons for segmenting by team, region, and user. There are paid add-on modules available to build out your operational CRM experience with Zoho CRM. All in all, this is a great solution for small businesses looking for a well-rounded operational CRM platform.
Pipedrive
Pipedrive offers a straightforward operational CRM platform featuring sales activity monitoring, contact management, lead tracking, and email syncing. It allows you to add Gmail, which is helpful for adding contacts, scheduling tasks, and making notes. Although Pipedrive does not offer a free version, it does offer an Essential plan for $12.50 per user per month with three other plans going up to $99 per user per month. Some plans can be tested out with a 14-day free trial.
If you can see that your business needs a CRM software that places an emphasis on automating and streamlining your daily tasks, whether those are in sales, marketing, or customer service, then finding a platform that focuses on operational CRM is going to be your best bet. We have tried the platforms listed above and believe that they are all great choices. You'll have to consider your budget, your team size, and what features are going to be the most important.
2. Analytical CRM Examples
No two analytical CRM platforms are going to be the same, which underscores the need to do your due diligence to find a platform that will work the best for your company. Fortunately, we have done quite a bit of research for you. These are the analytical CRM platforms we find to be the best.
HubSpot CRM
HubSpot CRM is one of the biggest names you'll find in the CRM niche, and it shows up more than once in our article. The reason why it's a top CRM platform for analytical CRM is because it has so many rich analytical and reporting features built right into its platform. Plus, it's free. If you choose, HubSpot CRM can be paired with HubSpot's Marketing Hub, which will give you an even more diverse array of analytical tools to help manage your company's data and insights. We think HubSpot CRM should be one of your top contenders when it comes to choosing your analytical CRM platform for its free base and ease of use, but keep in mind, it'll cost to upgrade.
Nextiva
Nextiva is an interesting yet highly valuable choice for analytical CRM. It integrates VoIP with analytical tools that offer immense benefits for your company. Some of these benefits include chat, analytics, surveys, and telephony features. With Nextiva's voice analytics, you can segment by demographics such as region, and you can enjoy access to rich data. For instance, sales activity, call recordings, and call summaries are just a touch away. We think Nextiva has robust potential for companies of all sizes, in particular those with voice data. With pricing starting at $35 per user per month, Nextiva is absolutely worth looking into if you've got voice data that can be used for insights.
Salesforce Einstein
When it comes to analytical CRM, you just can't go wrong with a platform that's intuitive. That's where Salesforce Einstein takes the cake. Einstein uses Salesforce predictive technology to adapt as your date begins coming in. While it's pretty powerful at the start, the longer you use it, the smarter Einstein gets. If you want to track KPI, metrics, and identify opportunities, then you'll love having Einstein as your analytical CRM platform. Plus, it features a storytelling feature that lets you seamlessly take advantage of automatically created graphics and slides. The biggest downside of Einstein is likely cost, as it starts at $50 per user per month. Still, its machine learning driven tools can revolutionize your business.
Zendesk Explore
Zendesk Explore is a component of the entire Zendesk toolkit, but it's definitely something that should be on your radar if you're looking into analytical CRM. Zendesk Explore serves to take data from operations and help grow your company by measuring customer experiences. Zendesk Explore is a very beautiful platform that does a wonderful job of putting all your analytical data into a format you can visually appreciate. It's just a streamlined way of keeping track of data and insights. If you already use Zendesk Support Professional, you can get Zendesk Explore Lite for free. Otherwise, plans start at just $9 per user per month.
Zoho Analytics
We are big fans of Zoho Analytics for small businesses. It gives you everything you'd want in an analytical CRM platform, including data analysis and reporting, third party integration, and an extremely user friendly interface. It's great for small business because it gives you the foundation of what you really need in terms of analytical CRM without being overwhelming. You can the deep analytical tools you need, and it all comes in an easy to use package. As a plus, Zoho Analytics starts at free. Up to 2 users can use it free, and beyond that, plans start at $22 per month. We also like that you can choose between annual or monthly pricing.
If your company isn't quite a start up anymore and now has data rolling in, then you know it's time to put that data to use. Keeping spreadsheets and notes to try to create actionable insights is exhausting! If you are wanting to really get the most from your data, then an analytical CRM platform is what you want. We've tested the platforms listed above, and can attest that they are all solid systems. The key is truly in finding what fits your budget, team size, and precise needs in terms of features.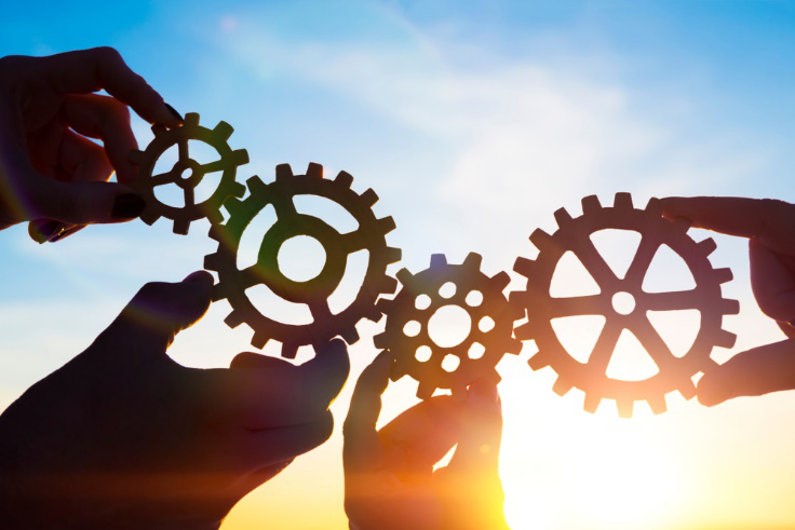 3. Collaborative CRM Examples
Collaborative CRM is a necessity if you want to ensure that your team and all involved moving parts are always in communication. There are a number of collaborative CRM platforms out there today, but the key in collaborative CRM is finding the system that's going to work best for you. Here, we're going to take a look at what we consider to be some of the very best collaborative CRM tools you'll find on the market now.
Copper
Copper does a great job as a collaborative CRM platform, as it ties together team members with a highly efficient platform that can reduce administrative costs and increase productivity. This collaborative CRM gives a full view of your team's interactions with customers, which is particularly useful. You can get started with a 14-day free trial, but beyond that, you'll find that pricing starts at just $19 per user per month.
Microsoft Dynamics 365
If you're looking for a robust collaborative CRM platform, then look no further than Microsoft Dynamics 365. There's a LOT we could say about this one! It has all the tools you're going to need, featuring modules for marketing, sales, customer service, project service automation, and field service. There are lots of apps that can be used to customize your experience to your needs, which we find extremely useful. Microsoft Dynamics 365 is likely better suited for larger customers because it offers such a comprehensive volume of collaborative CRM tools. The cost can also be prohibitive for small businesses, with plans starting at $50 per user per month. If you already have a Dynamics 365 product, then rates start at $20 per user per month.
Sage CRM
Sage has a well-known array of business software, but Sage CRM is of particular interest. It offers collaborative CRM that's best suited for small and medium sized businesses and works to make everyday tasks easier by creating a single hub where data can be seen. Thanks to this approach, insights and other data come together in a spot where users can check in, collaborate, and become more productive. Sage CRM is extremely versatile but it does require a bit of training to get the most of. Pricing starting at $69 per user per month, but you can also contact Sage to get a custom quote based on your business needs.
SAP Customer 360
SAP Business One already offers a comprehensive CRM platform, but with SAP Customer 360, you get an emphasis on collaborative CRM. With SAP Customer 360, you can seamlessly review sales information for your customers, create strategies for targeting and engaging customers, and manage your sales pipeline. SAP Customer 360 isn't a standalone tool; you'll need to already be using SAP Business One. To get started with SAP Business One, you'll need to contact their team for a consultation to determine pricing. We've seen that prices are usually around $85 per user per month.
Sugar CRM
We really like Sugar CRM for collaborative CRM needs! Its reporting is second to none in this category, in our opinion, giving your team a bird's eye view of metrics, tasks, leads, and more. Features like email archiving and report distribution ensure that your team is always on the same page. You can even set up push notifications to encourage your team's productivity! Perhaps the only downfall about Sugar CRM is that it's for teams of ten and more. So, if you have a small team, Sugar CRM isn't going to be a good fit. Plans start at $40 per user per month, and you can also take advantage of a free trial before committing. If you've been looking for a collaborative CRM platform truly designed to keep your team working together, Sugar CRM is for you.
If you have found that you're losing out on sales or opportunities because your teams and departments just aren't as streamlined as they could be, then a collaborative CRM platform should be your go-to. All of the platforms we've listed before have been tested and proven to be exceptional in terms of helping teams collaborate. Still, they are each dynamic. It's up to you to decide what your budget is and what exactly is going to fit your company's needs in term of a collaborative CRM platform.
Know Where CRM Fits In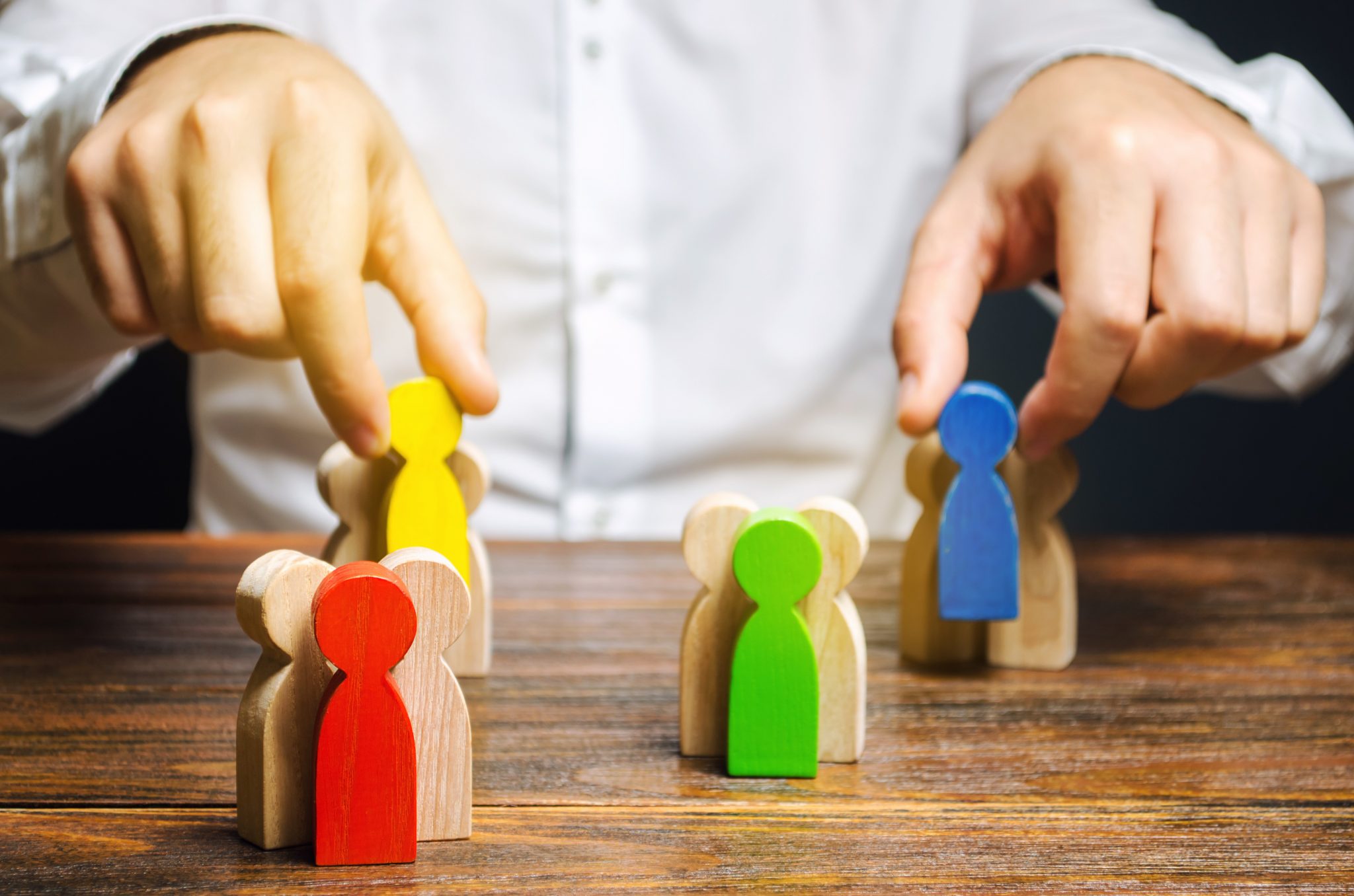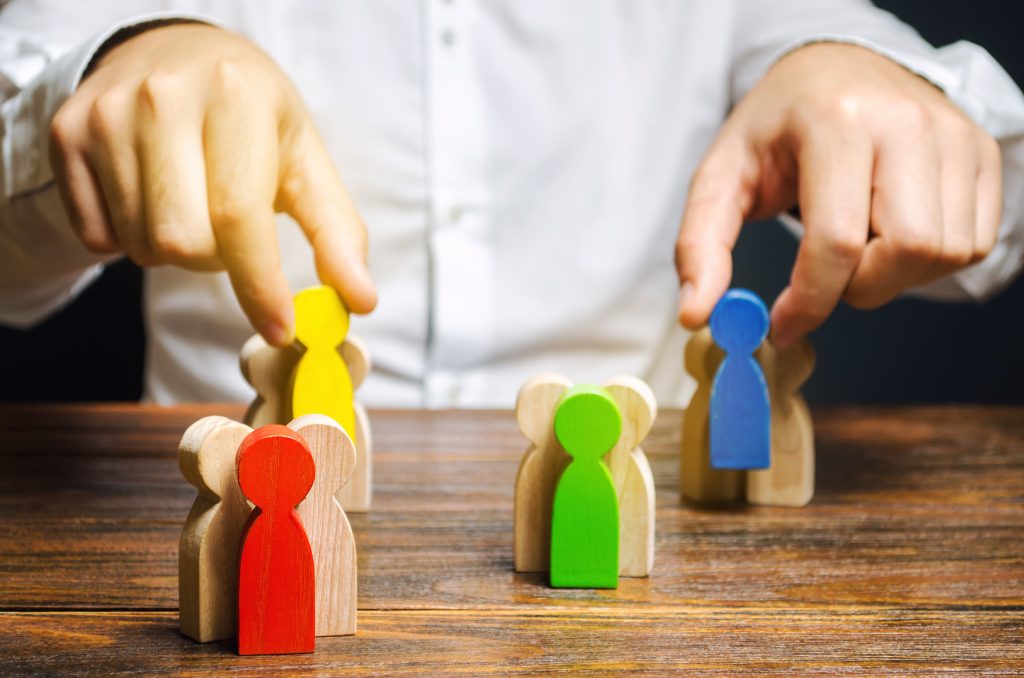 Yes, CRM is a valuable tool, but any tool is only as useful as it can be used. In other words, where does CRM fit into your company? How can you use it? What's the goal when using CRM? It all boils down to this: relationships. The more relationships you have, the more your business is going to grow. The only thing really holding you back is time. That's where CRM comes in.
CRM is all about saving time, bringing your team together, and presenting data in a helpful way. For example, the best CRM platforms are going to save you time because you aren't spending as much time gathering, organizing, and entering data. CRM can help you stay in touch with customers through the customer life cycle with planned email blasts. Analytics gathered can be used to improve various areas of your business, including profits, but analytics can also be used for financial forecasting. CRM can produce various reports and show you where you stand in terms of reaching your sales goals. It can be used to identify what your customers want and adjust to their demands. Perhaps most importantly, CRM is made to create better relationships with your customers.
With streamlined marketing, sales, and service, your customers feel like they truly have your attention. Your leads stay hot, giving you the advantage when closing a sale. CRM helps you keep in touch with customers via the channels they want to use, whether that's email, text, social media, or phone calls. CRM provides a smooth customer experience. Without CRM, it's easy for a company's communication to appear fractured, but CRM fills the gaps. Still not sure which type of system you need? Check out our guide to CRM to find out more.