A Complete Beginner's Guide to CRM Software Adoption for Your Business
You've heard of CRM, and you know that it's important for your business, but maybe you're reading this because you're trying to figure out exactly why you need CRM and what to look for when you're shopping around for a CRM system.
In this article, we're going to introduce you to CRM, why you need it, and the ins and outs of what to look for in the ideal CRM system for your business.
First, what exactly is CRM?
CRM, or customer relationship management, is a tech system or software that can be used for managing relationships with anyone you come into contact in the usual course of business. A CRM helps you stay connected with customers, increase your bottom line, and streamline day to day tasks. All departments across your business, perhaps most notably sales, customer service, and marketing, can use a specialized CRM software, which functions are tailored to the specific needs of the departments.
Overall, a CRM should make your day to day business efforts easier while also helping to grow your company.
A typical CRM system serves a number of functions, including organizing and managing your contacts, increasing productivity, helping with sales management, and much more. Such system is designed to provide a focus on relationships with your customers, vendors, and co-workers without you having to actually spend the hours on cultivating the relationships. While your relationships improve and receive continuous care, you can continue working in other areas of your business.
Using a reliable CRM system gives you an efficient, all in one way to store customer and prospective customer information while also recording service problems, managing marketing campaigns, and discovering sales opportunities.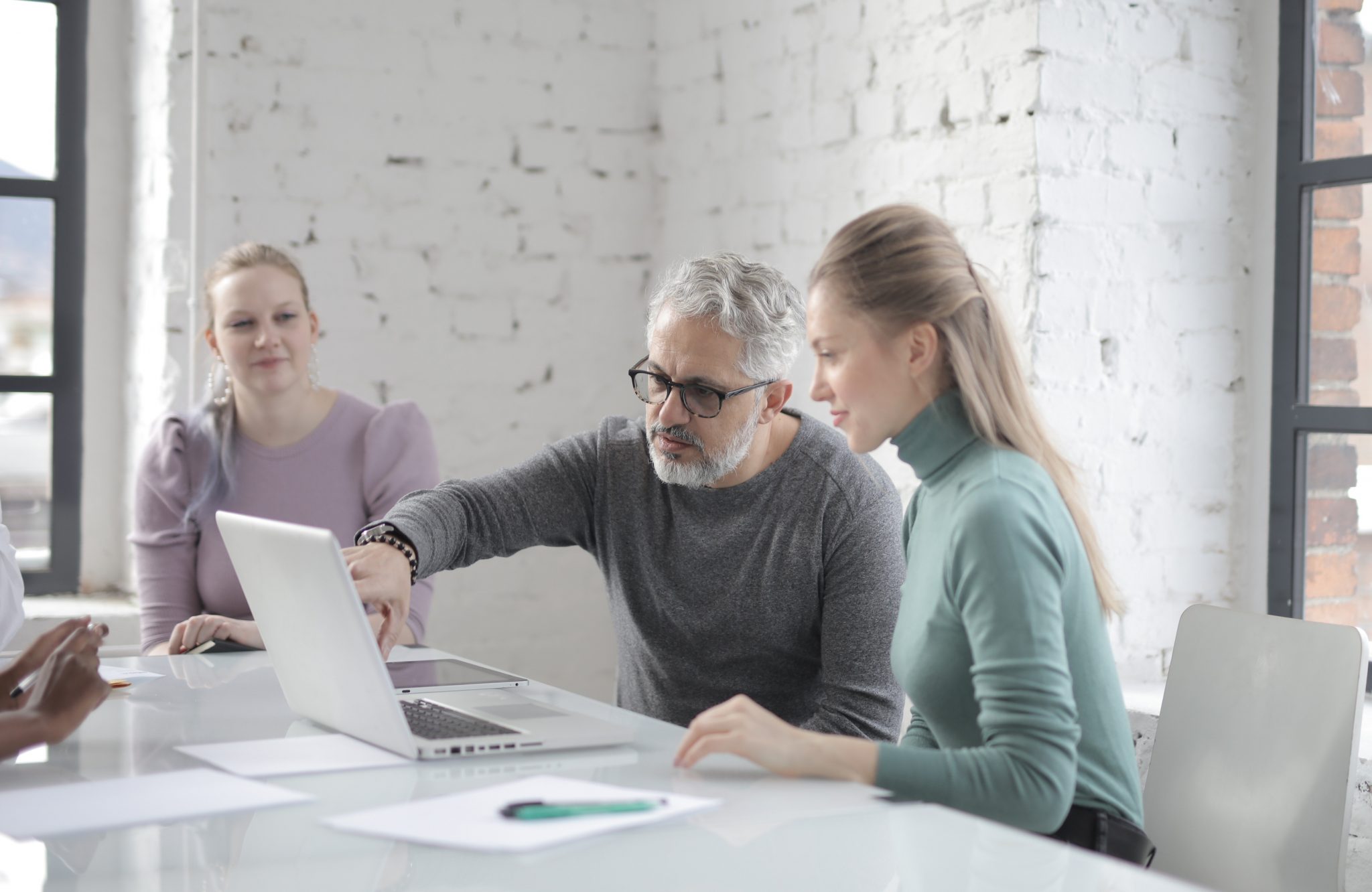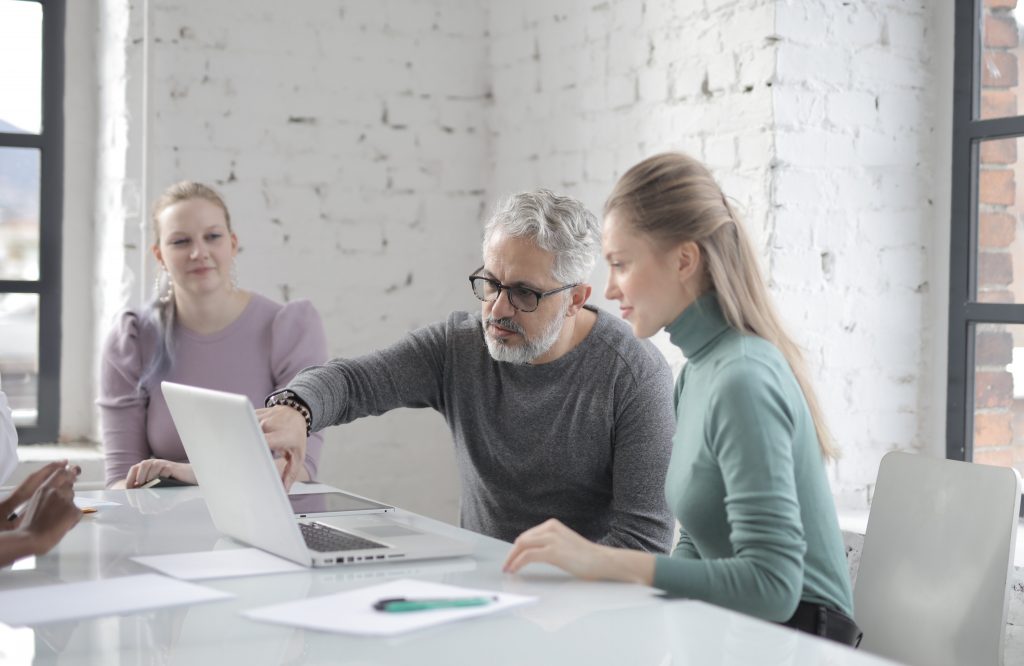 Why Is CRM Beneficial for Businesses?
CRM is the fastest growing software on the market today. In fact, by next year, Gartner says CRM will be the largest revenue area being spent in the area of enterprise software. All of this should tell you just how important businesses of all sizes are finding CRM to be in the performance of their companies. If not for results, CRM wouldn't be important!
So, why do you really need CRM for your business? There are many reasons.
Firstly, CRM systems are used for various critical purposes, including collecting, organizing, and managing customer related information. You can track the buyer's journey for all of your customers and prospective customers that you come in contact with, which saves you valuable time while also providing you with valuable feedback into what's working and what's not working. You can also use a CRM platform for seamless communication with customers, stellar customer service, and better data organization and management across your sales, marketing, and customer service departments.
All in all, a CRM platform is beneficial because it allows your various departments collaborate and work in unison.
Let's take a closer look at how CRM is pivotal for your business:
1. Streamline and Accelerate Business Growth
Have you ever lost a sale because you forgot to contact a prospective customer? That's one area where CRM can help you.
A complete system will help streamline your day to day activities and spark growth with functions such as sending appointment reminders, sending follow-up reminders, and keeping communication consistent with leads and customers as your company continues to grow.
Growing your business is obviously a priority, but if you are struggling to coordinate your efforts to spark growth, then you definitely need a system for that. CRM platforms are designed to help you grow by ensuring that contacts and daily tasks don't fall through the tasks. So, if you want to see growth in your company while also reducing the hours you're spending on growing your business, then CRM is a must-have.
2. Yields Seamless Communication Inside and Outside of Your Company
We think you'd agree that communication is pretty important. Your teams need to communicate every day, and the better the communication, the better the results. Your company needs to stay in contact with prospective and existing customers, as well, to ensure that your bottom line continues to grow. So, how can CRM help? Well, it can help in all of these areas. By offering communication tools for your in-house teams, such platform can provide everything your teams need to stay on the same page at all times.
When it comes to keeping in touch with leads and customers, CRM platforms can provide assistance with communication via social media, your website, text, and more. Plus, all information gleaned from communications can be shared across your departments to help your company get the most from it.
3. Makes Life Easier by Automating Daily Tasks
What day to day tasks take up the most time? Which ones kill productivity? CRM platforms are designed to make your day to day life easier by automating the very daily tasks that are taking up the most time and causing your teams to lag. These platforms can automate marketing and sales areas, such as emails and customer service tasks. This saves an enormous amount of time while ensuring that your company is always staying in touch with prospects and leads while giving your teams the time they need to get more done.
If you're tired of wasting time on repetitive yet important tasks, then you'll be surprised at what a CRM platform can do for you!
4. Provide Detailed Insights
Are you collecting data? If yes, what are you doing with that data? If you're tired of either ignoring your data collection efforts or spending hours of time organizing and scrutinizing spreadsheets, then you need to use a CRM system, which can help provide reporting and analytics, offering detailed metrics in areas such as sales performance, productivity, and more. These insights are often put into detailed reports that can be shared across your customer service, sales, and marketing departments to ensure that your entire company reaps the benefits of every ounce of data collected.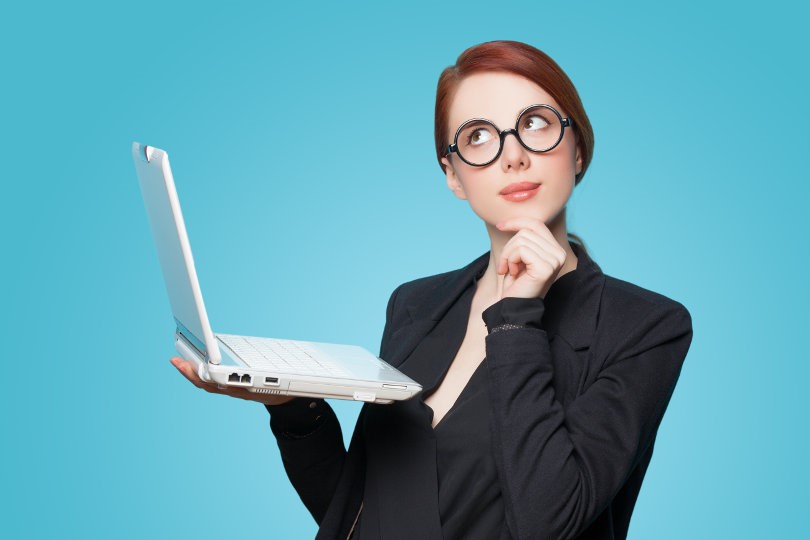 Choosing the Right CRM For Your Business
Now that we've fully discussed why CRM is important for your company, now it's time to further delve into how you can choose the right CRM for your business. There's no doubt that finding the right CRM platform can be tricky at best. When you go online and search for CRM systems, you'll find a long list of options, each promising to be the best. With so many systems out there, how do you actually choose the right CRM platform for your business?
Making the best choice will ensure that your company gets the most from your investment in CRM. To get all of the benefits you possibly can from CRM, including a more unified sales, marketing, and customer service front and better, more consistent relationships with prospects and customers, it's important to choose the right CRM from the very start.
So, what can you do? In this section, we'll dive into five different ways you can make your CRM choice a success.
1. Ask Your Teams What They Need
There are so many features out there for CRM, and various platforms are designed for specific things. One of the biggest keys to finding the right CRM system for your company is to sit down with your teams and find out what they need.
Have discussions with your marketing, customer service, sales, and other departments to determine which features are most needed. What are their pain points? What features will yield higher productivity? When you sit down with your teams to discover the areas in which they are lacking, the areas that need more attention, and the areas that could use automation, you can more confidently choose a CRM platform that will work for each department. Ultimately, this will be a better solution for the entire company and result in a better bottom line and more customers.
2. Know Which Features to Look For
A big part of assessing your needs also means knowing what features to look for. After all, from one CRM platform to the next, you'll find a long list of features. How are you supposed to know which ones are the most important? When you know which features to look for, you can make a more informed decision on your CRM.
There are a number of features that are critical for most companies, and these features will most likely be important for your company, too. For instance, lead and contact management is highly important. Any CRM system you choose should have a powerful contact management system that does more than just keep your contact information. A contact management system should offer further features, such as the ability to add documents and notes to contacts and group contacts. Any CRM system you choose should have reporting and analytics features to show how your teams are performing, as well as how individuals are performing.
By seeing such detailed comparisons of performance across your teams and individual members, you can more adeptly identify coaching areas and make better decisions based on better forecasting.
Another key feature is pipeline management, which offers a visualization of your sales funnel to show how leads are progressing through the buyer's journey. Through these insights, you can better forecast and make decisions for the direction of your business.
Other features to consider include areas such as marketing tools and call center tools. Marketing tools are particularly important for automating daily tasks. Call center tools might not be necessary, but they can help streamline your business if you're on the phones a lot.
3. Know What Goals You Want to Reach
When choosing a CRM platform, knowing what goals you want to reach can help you make the best decision possible. When you're faced with so many options for platforms and features, perhaps the best way to sift through what you need and don't need is to ask yourself what features are going to be beneficial to your business and in what ways.
For example, for each feature you come across, you should ask yourself whether this feature is going to be helpful for your sales, marketing, and customer service teams. How will this feature be important? How will it help increase productivity and keep your customers happy? If you can come up with three or four reasons, then the feature is probably needed. Keeping these questions in mind will help you choose a CRM that is best aligned with the needs of your business, and this tactic can help you save money and truly get what you need.
4. Read Reviews and Testimonials
Yes, there are many, many options for CRM platforms out there. The good news, however, is that there are also a great deal of reviews and testimonials online that can be used to help you choose a CRM system that will work the best for you.
A quick search for reviews will yield plenty of results. Make sure that you are reading actual third-party reviews, and look for reviews that include thoughts on areas you are most concerned about. For instance, if you're highly interested in a call center option for your CRM system, then look for reviews that tell you more about the call center feature. While reading reviews and testimonials might not help you make a final decision on a CRM system, it will certainly help you to dwindle down your list of possibilities.
5. Ask the Questions That Matter
When you are searching for a CRM system, there are plenty of things to keep in mind, including everything listed above. In addition, there are some other points that can help you choose a CRM system for your business. For example, when considering a CRM system, identify whether or not it's actually designed for a business your size.
Also, find out how user friendly it is. This can be discovered through reviews and, in some cases, a free trial. If you use third-party apps, such as Messenger or Skype, you'll want to know if you can integrate those easily into any CRM system you're considering. If not, is that a dealbreaker for you?
Since you'll be managing sensitive customer information, you should be sure that any CRM system you're interested in offers security features. Make sure these security features live up to your standards. Also, ask detailed questions about pricing. For example, are there user minimums on the package you are interested in? How cost-effective will this CRM system be for your business? In addition, are there any added fees? Finding the answers to these questions can help you choose the CRM system that's best for your business.
Choosing the right CRM platform for your business won't happen overnight. More than likely, you'll need to a lot of research to find the right system. While this can seem daunting, the only way to find the best CRM system for your company is to do the research. By using the points listed above, you can ensure that you are making the best decision possible.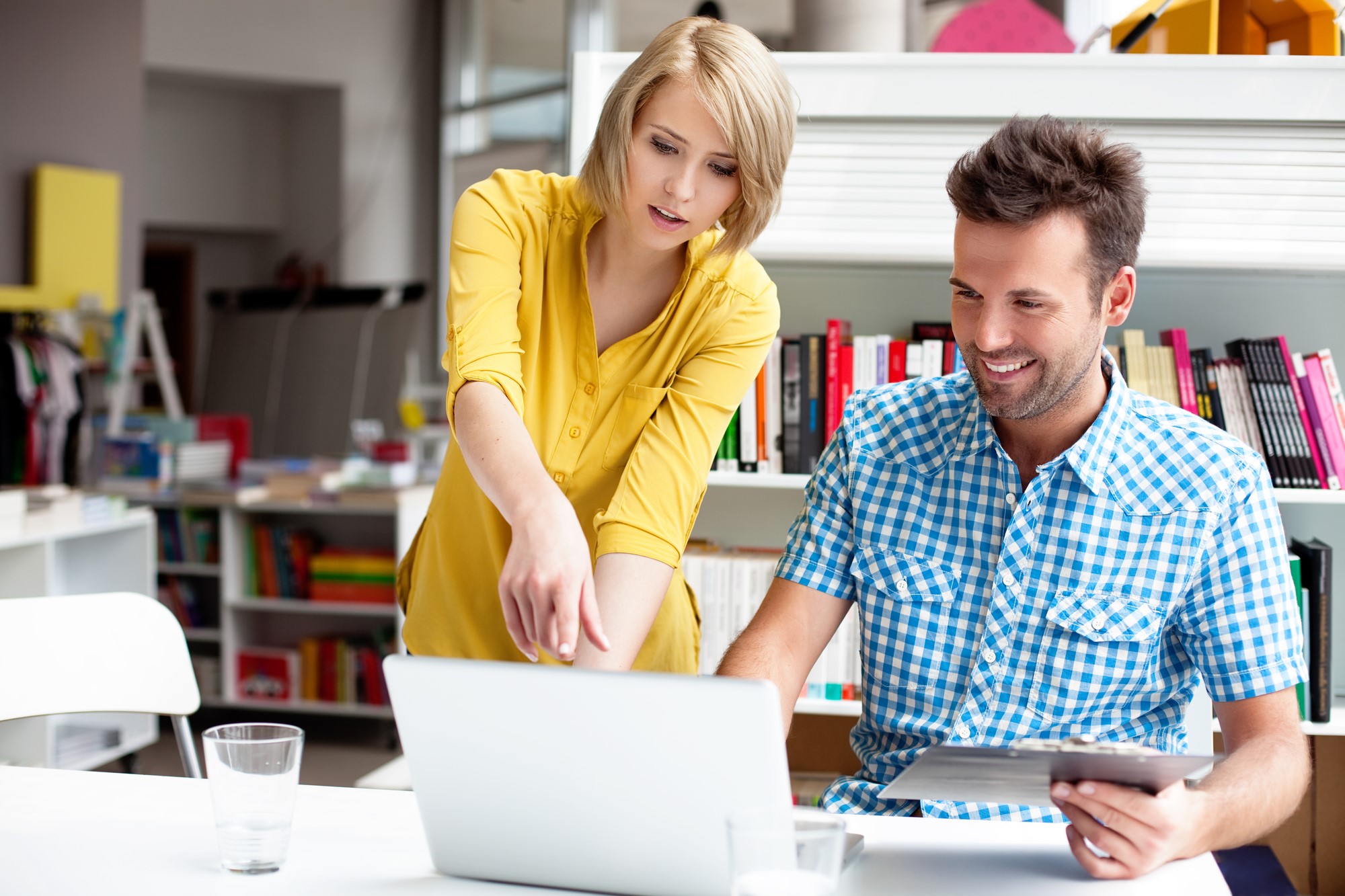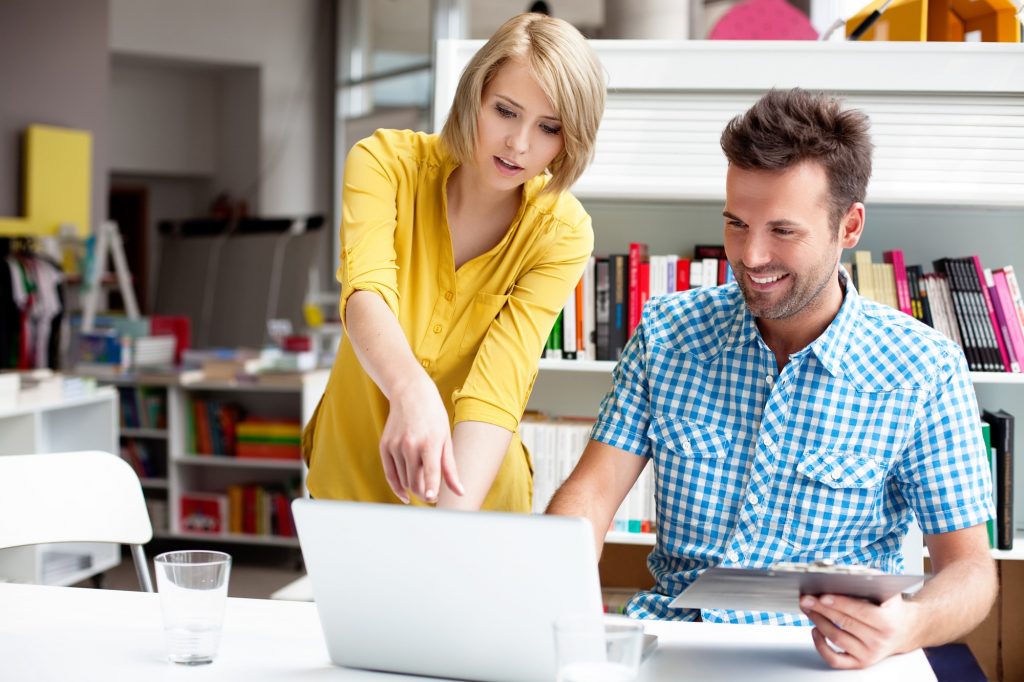 Here's What You Need to Know About Setting Up Your CRM
After you've done your due diligence and found the right CRM for your company's needs, the next thing you'll probably wonder about is how to set up your new CRM system. After all, you're making an investment that's going to help grow your business, so you'll want to know how to get it set up quickly and start reaping the benefits from the system.
There are five main steps you should be taking when it comes to setting up and rolling out your new CRM system. In this section, we'll dive into the five main aspects to consider when setting up your CRM.
1. Get to Know Your CRM
Whether you're investing in your very first CRM platform or setting up your first ever CRM system, the first place to start is to get familiar with your CRM system. This means going through all of the interface and becoming familiar with all of the features your platform offers and how to easily navigate between them.
Many CRM platforms offer training, which is something you will definitely want to take advantage of. This training could come in the form of webinars, online training, a library with training videos and tutorials, an in-person training, or some other form of training that will help you learn how to best use your CRM. Whatever training is available to you should absolutely be used to ensure that you get to know your CRM platform.
In addition, make sure you are familiar with terms such as leads, pipeline, and contacts. These are going to be pivotal in using your CRM and getting the most from it. Also during this stage, get to know your customers. Consider your buyer's journey and sales cycle. How do your prospects become customers? What makes your customers buy? What would encourage them? Knowing these elements is important for setting up your CRM and getting the most from it.
2. Consider Your Leads and Upload Contacts
During this stage, you will want to take time to consider your leads. Do they need to be grouped or segmented within your CRM's contact management system? If you receive many prospects all at once or if you qualify prospects before they are moved through the sales process, then you might need to track leads. This is an important consideration when you're setting up contacts in your CRM.
You can add or import your contacts in various ways, depending upon your CRM. If your CRM features an onboard migration service, then you can add or import contacts easily and quickly. Your CRM might require that you upload your contacts with a .CSV file. Either way, this is the point at which you will want to ensure that all of your contacts are uploaded.
It's also a great point to go deeper into your contact management system and explore features that could be beneficial. For instance, check to see if your contact management system will let you add tags, add notes, set appointments, create quotes, or track communications. These features can save you time and help grow your bottom line!
3. Setup Your Pipelines
So far, we've covered how to get to know your CRM, which lays the foundation for a successful foundation, as well as how to organize and upload your contacts, as well as get the most from your contact management system within your CRM. Now, it's time to take a closer look at one of the most powerful elements of your CRM: pipelines. This is the time when understanding your buyer's journey and sales cycle is extremely important.
Before you setup your pipelines, consider your buyer's journey. Define your starting point for sales opportunities, as well as the other key points of the sales cycle. Then, consider what the final steps of the buyer's journey looks like. These stages will look different from company to company, but a general pipeline might include stages such as initial conversation, presentation, quote, and deal validation. As the lead passes one stage, they are grouped to the next stage of the pipeline.
The pipeline serves to organize information about your buyers, keep prospects moving along, and help pinpoint where leads are in the buyer's journey. Pipeline are an extremely important part of your CRM, as they can help you secure more customers and sales in a timely manner.
4. Integrate Third Party Tools
There's a good chance you're already using third party tools. Some of these applications might include social media, webinar software, ecommerce tools, web trackers, scheduling apps, and more. If you do use these tools, see if your CRM allows integration.
Integrating your third party apps can help you get the most from all the data you have stored across platforms. Your third party apps can be integrated with your CRM, and then the data can be used to further grow your business and streamline day to day activities.
There are various forms of integration. If your CRM offers direct integration, be aware that this is the easiest way to move your information to the platform. If direct integration isn't available, then third party/middleware and API (application programming interface) integration can also get the job done. Integrating third party apps saves you time and helps you get the most from your apps and the systems you are already using.
5. Add Team Members
Last but not least, it will be time to add your team members. During this process, you'll be training and onboarding individuals and teams in terms of your CRM platform. This stage is crucial, as it helps define the success of your CRM system.
You will want to set strategies for collaborating and troubleshooting. Where will teams and individuals go when they have a question or need to tweak something in the system? Also, you'll want to set permissions for your teams. Not all teams will need permission to everything, and giving all teams permission to every feature can be overwhelming. Instead, consider what your teams need. For instance, your sales team will need access to pipelines. Your customer support team will need access to your CRM's contact management system, and your marketing team will need access to emails. Keep communication open with teams and individuals so that your company can get the most from your CRM platform.
While there will likely be other, smaller steps that will come up along the way while you are setting up your CRM, these are the main steps you'll want to focus on. There will likely be a great deal of customizing required in the first steps, but your CRM system and/or trainer will help you to be sure that you've completely customized your CRM as well as possible to the needs of your company and teams.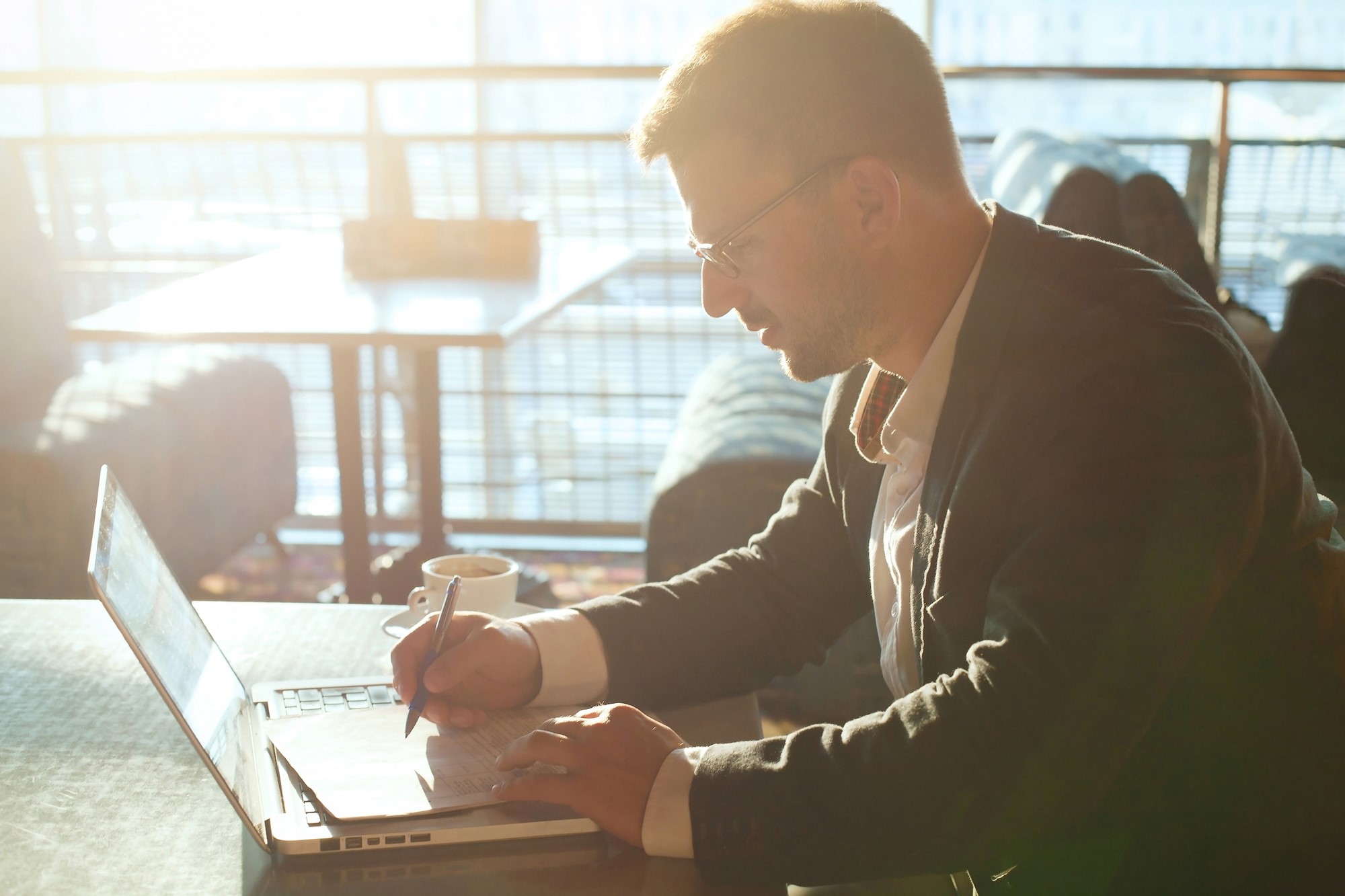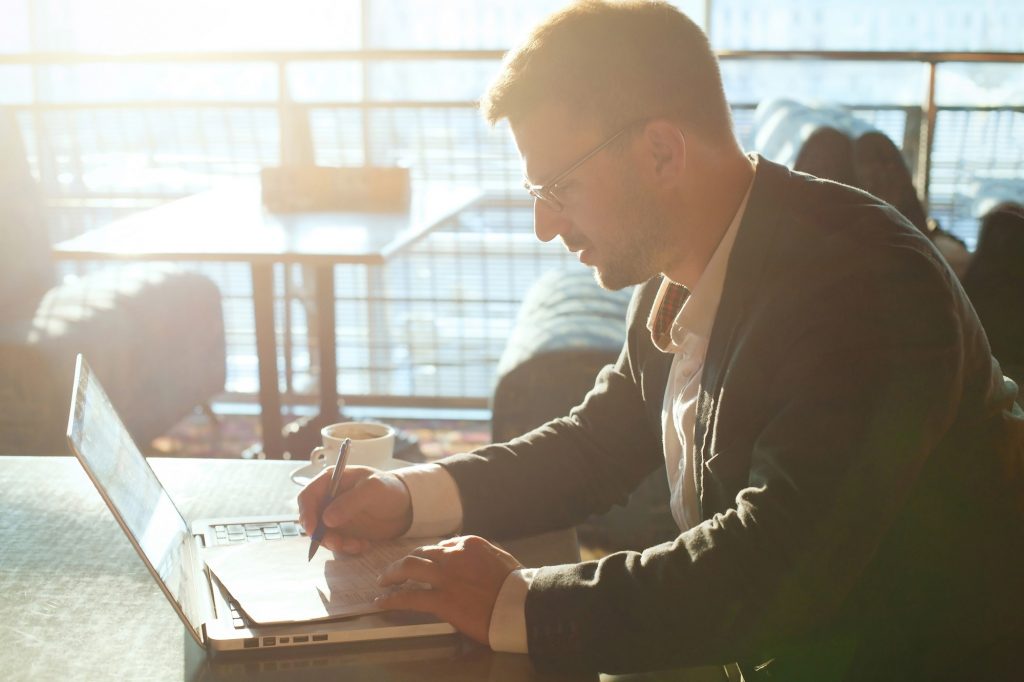 How to Make Your CRM Implementation a Glowing Success
Making your CRM implementation a success and a true benefit for your company is going to take some work. It all starts when you choose your CRM system – finding the right platform for your company is perhaps the most important part. Once you've decided on a CRM platform that suits the needs of your company, then you'll immediately begin implementation. Even before your team sees your CRM platform and begins using it, you will already be working behind the scenes to ensure your CRM rollout is a success.
In this section, we're going to discuss some items that will help you rollout or migrate a CRM system as best as possible.
1. Define Your Company's Goals
There's no doubt, new technology and artificial intelligence (AI) can transform your business and help grow your bottom line, but the key to success is to define your purpose. What are your company's needs? By this point, you have probably already discussed your company's needs with your teams.
Your teams are going to be important in helping keep your company's goals in mind. Keeping your company's objectives in mind will help to ensure a smooth transition into having all of your team members using your new CRM platform.
2. Connect Your Third Party Apps
While you rollout your CRM platform, it might be tempting to rush and skip the opportunity to integrate third party apps you're already using. This, however, would prove to be a major mistake. If you want to make implementation smoother, you absolutely need to integrate any software systems you're already using, if your CRM system will allow for it. Integrating your third party apps will help you get the most from your CRM platform because this integration will help you better visualize your buyer's journey and sales process.
Integration can be beneficial to your entire company, and it can even make a difference to your bottom line. For a successful implementation of your new CRM system, be sure to integrate your third party apps.
3. Get Feedback From Your Teams During Implementation
Communication with your marketing, sales, and customer service teams at every step of the way is extremely important for CRM implementation. As you implement your new CRM system, you'll want to communicate with your various teams to find out what works and what doesn't work.
Encourage your team members to give their feedback and ask questions about the new system. Keeping your team members in the loop and encouraging their feedback will inspire them to fully invest in and use the new CRM system while they are learning how to use it.
To get the most from your new CRM system and ensure a smooth rollout, you'll want to spark conversation and get feedback from your teams.
4. Offer Training for Everyone Who Will Use Your New CRM Platform
Making your CRM system implementation a success means ensuring that everyone who will be using it receives adequate training. That means they will need to be more than just a little familiar with the new system.
Most CRM platforms offer some sort of training, and there are also IT consultants who can offer training on new CRM systems. Use whatever training is available during implementation. Teach team members where to find training and where to get support. Not only do you want your team members to be completely trained in using your new CRM system, but you also want to make sure that any technical difficulties are ironed out as soon as possible.
By getting everyone trained during implementation, you can ensure a smooth rollout of your new CRM system.
5. Remove Old, Unneeded Systems
If you are using a new CRM system to replace an old CRM system or other software, you might want to consider removing the old system during the implementation of your new CRM system. You might not realize it, but keeping that old system alive could actually hamper your new CRM implementation. Users who are more familiar with the old system could find themselves tempted to continue using the old system out of habit and because it's more comfortable for them to use a system they already know. This could make it hard for your users to learn the new CRM system.
To make your new CRM system a success, you will need to at least consider eliminating the old systems and offer additional training as needed on the new CRM system.
6. Appoint a CRM Implementation Team
Depending upon the size of your company and how far of a reach your new CRM system will have, you might want to consider appointing a CRM implementation team. You might want to consider appointing a project manager as a single point who can help to oversee your CRM planning and help to oversee its implementation. In addition, a superuser can be appointed to be the main person trained on the system, which gives you an in-house guru who can help your team during and beyond implementation. Another important part of your CRM implementation team might be a test group of people from various teams who can help smooth things out before you rollout the new CRM system for everyone.
Appointing a CRM implementation team can help make your rollout smooth and ensure long-term success of your CRM platform.
7. Be Aware of Your Implementation Budget
That's right. Not only are there costs associated with using a CRM platform, but there are costs involved in implementing your CRM system. These costs can come in the form of consulting, training, data backup, staff overtime, and even increased productivity during rollout. On the other hand, consider the benefits. What will your company stand to gain when you successfully implement your new CRM system? Weigh out the pros and cons and determine the budget you'll need to adhere to. This will all help your CRM implementation be a smooth one.
Overall, you'll want to build a culture around your CRM system. Embrace it and encourage individuals and teams to embrace your new CRM platform as a part of their day to day. CRM can be a powerful tool, but it must be used in order to be fruitful. When you teach your team the ins and outs of your new CRM system, then you'll start to see real results.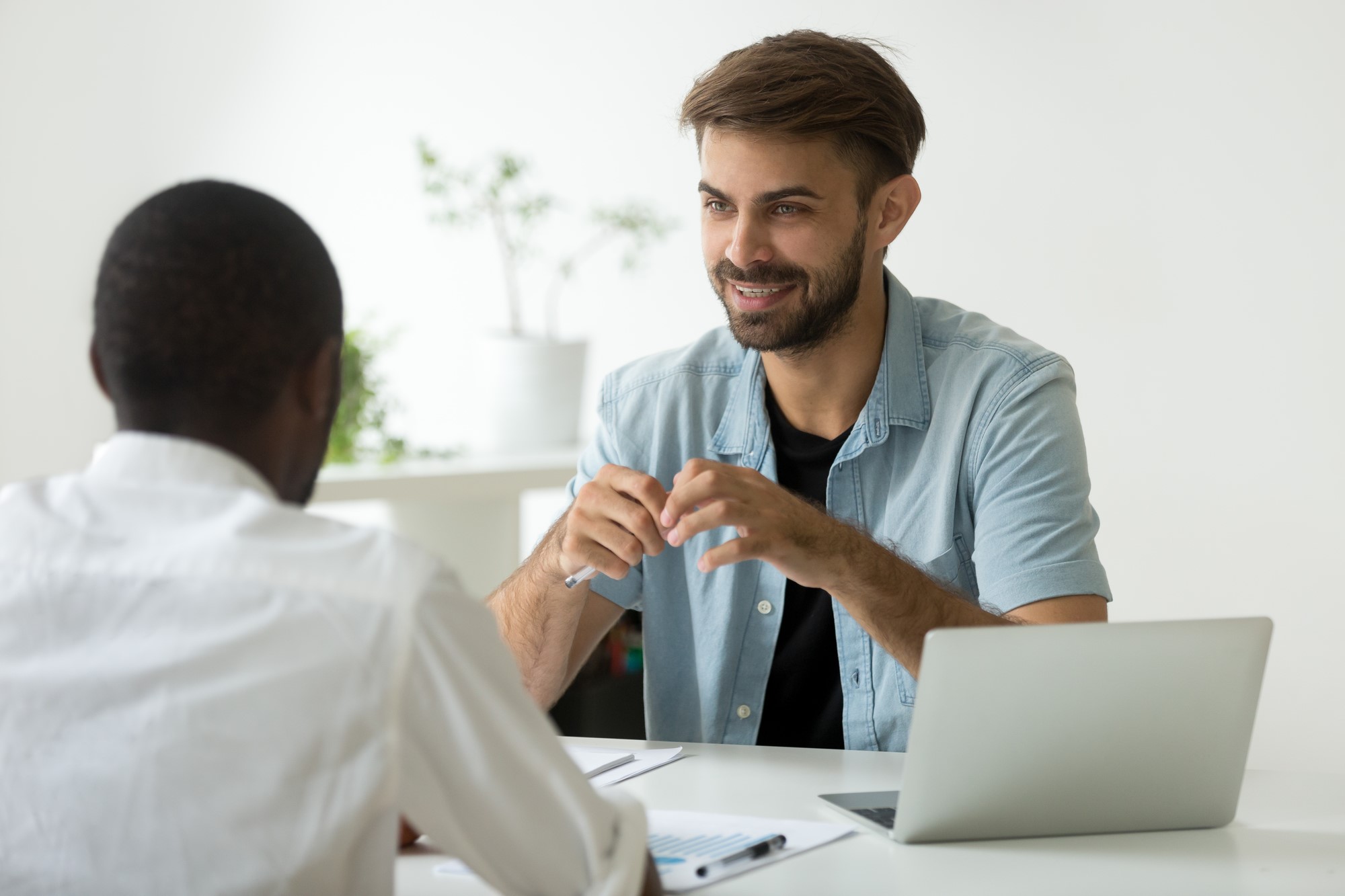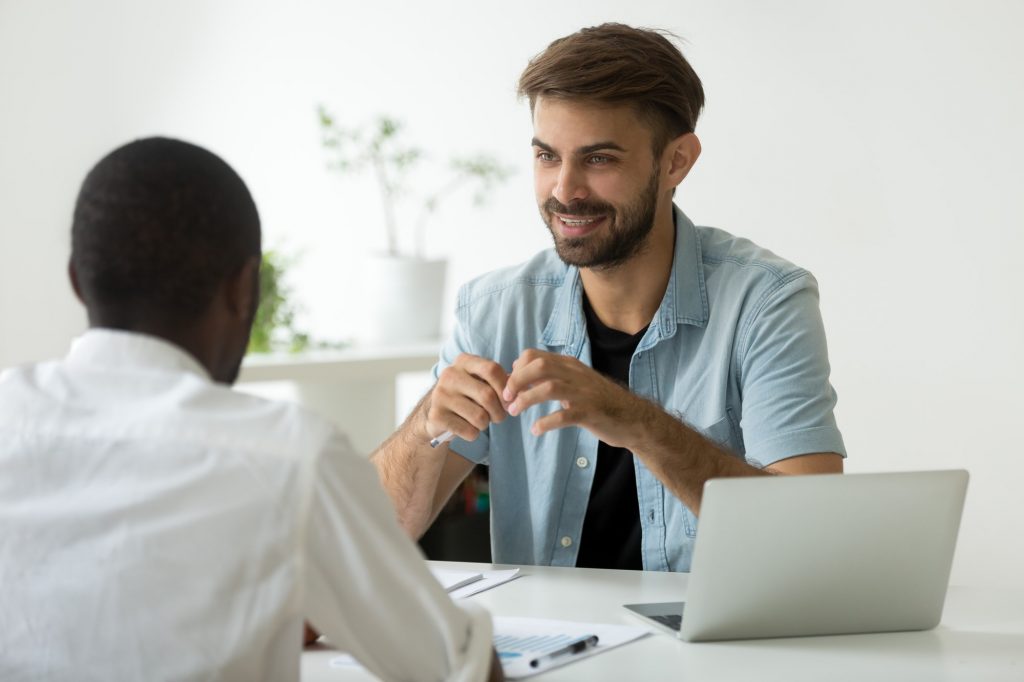 Tips for Making Your CRM Platform a Continuing Success
Getting the most from your CRM platform doesn't stop at implementation. As you continue to use your CRM system, there are some things you'll need to do for the long-term to make sure that you are always getting the most from it. After all, your company only stands to gain by getting the most from CRM!
First of all, remember to always keep your customers at the center of your CRM. Your customers should always come first. This software is designed to help you do just that, so make sure that your teams are always keeping customers in mind as they use CRM in their day to day roles. Encourage your teams to be looking for new ways to use the platform to their advantage in terms of customer service, marketing, and sales. Your team members are the ones working in the field – they see everything – and they are critical to helping make sure that the customers' need are well met.
Next, encourage ongoing communication with your team members. Your CRM is designed to bring teams together, but it takes work from everyone to make sure this vision is realized. Continue to communicate with your teams and team members beyond implementation to address various issues, concerns, and training opportunities.
Another critical point to consider in terms of ongoing CRM adoption success is integration. Beyond your initial integration of third party software, as well as your initial contact uploads, you should make sure that you are always syncing data with your CRM system.
Last but not least, take the time to evaluate your CRM on a regular basis. Things that once worked won't always prove to be fruitful. You'll need to work closely with your teams to evaluate the software usage over time and do what's needed to make sure you get the most from it as long as you're using it.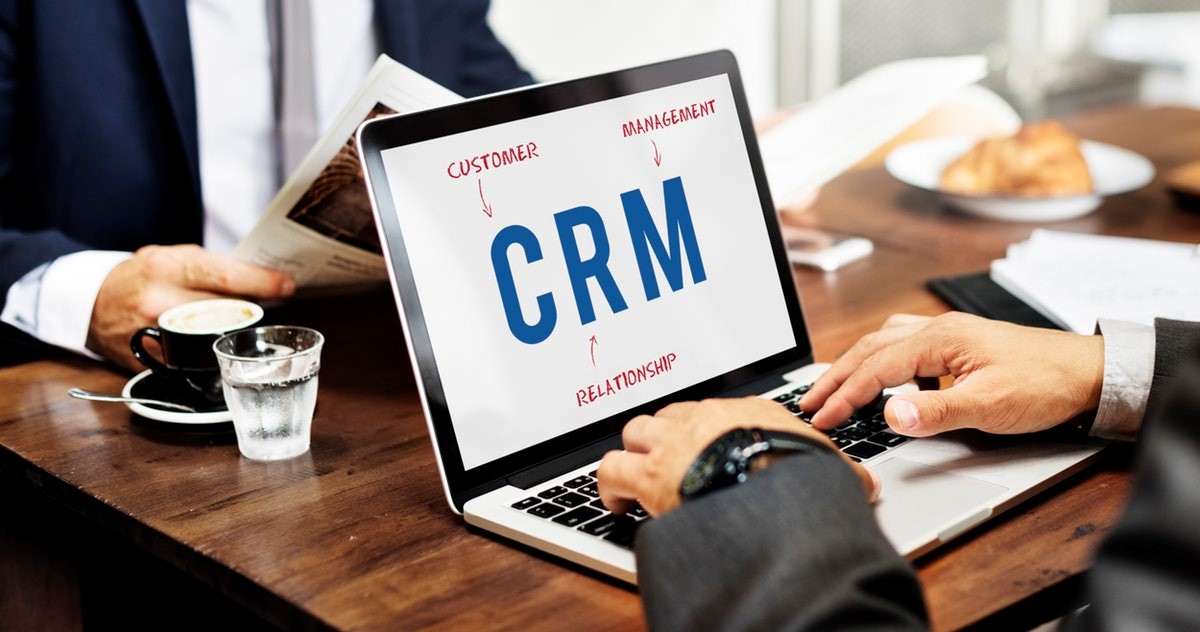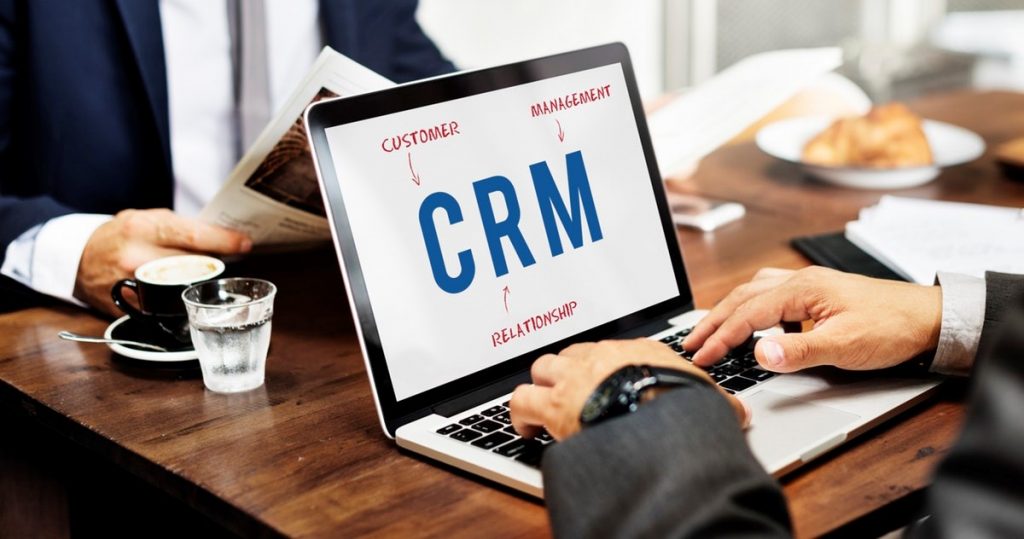 In Conclusion…
CRM matters to companies wanting to nurture their relationships with existing customers, in such a way that you can meet your customers better, thus yielding better returns on the product deliveries. For that purpose, you need to find the right CRM solutions for your business. With a wealth of options, you need to mull on your decisions a little more. Why? Because CRM adoption is challenging – you can't afford to waste your resources only to discover that the solution you choose isn't suitable for your overall business strategies.
Indeed, implementing the CRM software can be quite disruptive through the implementation phase, but the benefits of CRM for your business can prove to be monumental. CRM can help automate daily tasks, inject AI for more seamless customer experience, build stronger relationships with your customers, and create bonds between your teams that yield amazing results for your bottom line.