15 Tips for Effective New CRM Systems Migration
Customer relationship management (CRM) software is critical if you want to run a successful business. It's your key for managing your relationships with prospects and customers, measuring and tracking the buyer's journey, keeping sight of your company's direction with analytics, and making sure your teams are as productive as possible.
The right CRM system can strengthen your entire company by unifying your sales, marketing, and customer service teams through a comprehensive back office that gauges a myriad of customer insights while managing relationships with each and every prospect that comes your way.
Outgrowing your CRM
If you've been using the same CRM for a while, then you might be considering switching to a more modern solution. While your current system has served you well, you might be seeing that there is room for growth. Your old CRM system, which is considered your legacy CRM system, might simply not perform the way you want it to any more, and your legacy CRM system might be leading you to make a switch to another CRM platform. If this sounds familiar, then this article is for you.
It's normal for companies to realize the need for scaling, and CRM is an area in which scaling is simply needed at times. In this article, we'll discuss why CRM system migration might be essential, and we'll go in-depth with some tips that will make your CRM systems migration a less stressful process for you and your team.
CRM System Migration: Reality Check
The first thing you need to know about CRM systems migration is that it's not a walk in the park. A CRM migration is a major undertaking, but if you've got your priorities lined up and you've done your due diligence, the transition can be made easier. Perhaps you should first ask yourself why you are making this change and if it's worth it.
It's understandable that your business is going to change and evolve over time, and the same is true with CRM. Your CRM needs will change as your business grows, and CRM platforms will also change as time goes on. As newer technology emerges and demands change, CRM will also evolve. This combination can mean that you can actually outgrow your CRM and find a need for a newer system that more accurately reflects your needs with the appropriate features and solutions.
As you might imagine, it's not as easy as just removing your old CRM and installing a new one. In fact, data migration is at the core of a CRM systems migration. In fact, migrating data from your legacy CRM platform to a new CRM system is perhaps the most time consuming portion of a CRM systems migration, but it's the most important.
In terms of data, you probably have a very specific structure for organizing data pertaining to your prospects and customers. This structure should be at the heart of your migration.
Should you Migrate? Is it the Right Time?
If your current CRM system is no longer performing well, costs too much to maintain, is causing data loss, doesn't offer enough third party integration options, doesn't offer the cloud storage your looking for, or no longer meets the specific needs of your company, then it's time to consider migrating to a new system.
Transitioning to a new CRM system isn't always a perfect solution. During your migration from a legacy CRM system to a new CRM platform, there can be problems along the way. For example, data loss can occur during the migration. The data organization structure you are currently using will likely need to be adjusted, which could come as a surprise that requires you to stay flexible and open to new ideas.
Of course, the mere idea of changing to a new CRM platform can be scary because you will need to learn a new program. Once you've been using your legacy CRM system for a while, it can be a challenge to learn the ins and outs of a new system.
It's always possible that you switch to a new CRM platform and then don't get the most from it. You could put forth the effort of taking the time to make the migration only to miss out on learning the new system and getting the most from it.
As you might imagine, you would not want to spend the time and money on a new CRM migration only to lack in the end. The idea of using CRM is to get the most from every relationship with prospects and customers, and if you aren't getting the most out of a new CRM platform, then what's the point of taking on the migration?
In this article, we're going to show you the ins and outs of a CRM migration when you're transitioning from a legacy CRM system to a new one. Then, we're going to give you a list of tips for making your CRM migration a successful one. By the time you've finished reading this guide, you'll know how to get the most from your CRM transition and avoid missing out on the benefits of a new CRM system.
If you want to scale your business better, get the most from newer platforms, do the most for your company in terms of time, money, and productivity, and get the most from the data you're mining from prospects and customers, then it's time to migrate from your legacy CRM system to a new one.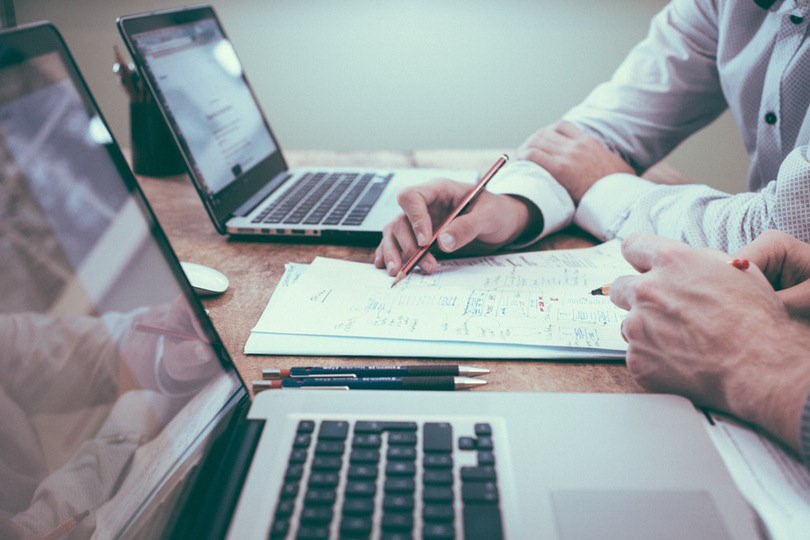 CRM System Migrations Guide
In this guide, we're going to explore the many dynamics of such a migration and how you can ensure that your transition is a truly successful one that gives your company as many benefits as possible. Let's dive into some ways you can make your migration a successful and effective one!
1. Take Time Deciding on the Right CRM Program For Your Company
Finding the right CRM might not seem like an easy task. Truthfully, this step should take a bit of time. It's during this step that you'll do the due diligence to find the system that will be the very best fit for your company.


There are a number of factors you should keep in mind as you find the right CRM program for your company. Here are some of those:
Analyze your 'Why'
You should consider why you want to switch. What's wrong with your legacy CRM platform? What shortfalls are you hoping to get past with a new CRM system? Also, what are you looking to do better with a new CRM system?
Third-party app integration
If you are hoping to integrate more third-party apps into your CRM system, then you should pinpoint the apps you hope to use and then make sure your new CRM system – or any potential new CRM system – offers the integrations you need.
Budget / costs
It's always important to consider budget when you're making a major transition like this one. The switch from one CRM system to another is going to likely cost more than just the price of the new CRM system. For instance, will there be training costs? Will there be downtime? How much time will the transition take? You will want to research any potential CRM system to see what will be required from your budget.
Features
When you're choosing a CRM system, consider what you will be paying for. Will you use all of the features included in the system? If not, would it be more beneficial to find another less costly system that offers what you need? Take a look at the customer support provided by any CRM system that you find yourself considering.
Pricing
Make sure that all pricing is transparent and easy to understanding. Finding the right CRM system takes a bit of research and work, but this is the key step to making sure you're setting your company up for a smooth CRM systems migration.
2. Get Your Team Ready for the Transition
Change is rarely easy, but with the right preparation, it'll be worth it. One way to prepare for your CRM systems migration is to make sure your team is ready.
Onboarding
You'll want to begin preparing your team by introducing the new CRM system and explaining how the integration is going to work. Your team members will likely want to know what's going to happen to the data they use, how they will be able to access contacts, and how they can get questions answered about the new system.
Training
A major part of getting your team ready will include training. This training could happen in-house, if you've got a team member at the helm of your CRM system, or you could be planning on hiring a trainer from your CRM system company to show your team members how to use the new platform.
Goals and timetables Setting
Perhaps the most important aspect of preparing your team for your CRM systems migration is to create goals and timetables that let them know what to expect. Doing so will ensure a migration that's as stress-free as possible.
Team feedback
This step is a great opportunity to include your team in the migration. Your team will be extremely important in pinpointing areas in which they expect a new CRM system to benefit the company. For example, your team could have pointers on how to better keep track of sales leads.
By leaning on your teams for direction in your new CRM system, you can also make sure that you're getting the most from your new platform. At the end of the day, including your teams in the migration is a great way to prepare for a smooth CRM systems migration.
3. Compare Your Legacy CRM and Your New CRM System
Perhaps one of the best ways to ensure a smooth CRM systems migration is to compare the platform you're switching from to the one you'll be switching to. This is a great way to compare and contrast everything you have been using to what you'll soon be using and help you get a game plan for getting the most from the new CRM systems.
Data organization
One of the most critical aspects of your CRM system will likely be data. This is the time to take a look at the specific data and fields supported in the new CRM system. If you've been using custom data fields, then you will want to make sure you are going to be able to set up custom fields in the new CRM system or find fields that will work for your needs.
System continuity
During this phase, you can assess what organizational structure works best for your data. You'll ultimately be looking for ways to carry over the good parts of your legacy CRM system into your new one. By taking a close look at your legacy CRM system versus your new one, you can ensure a more smooth and successful migration.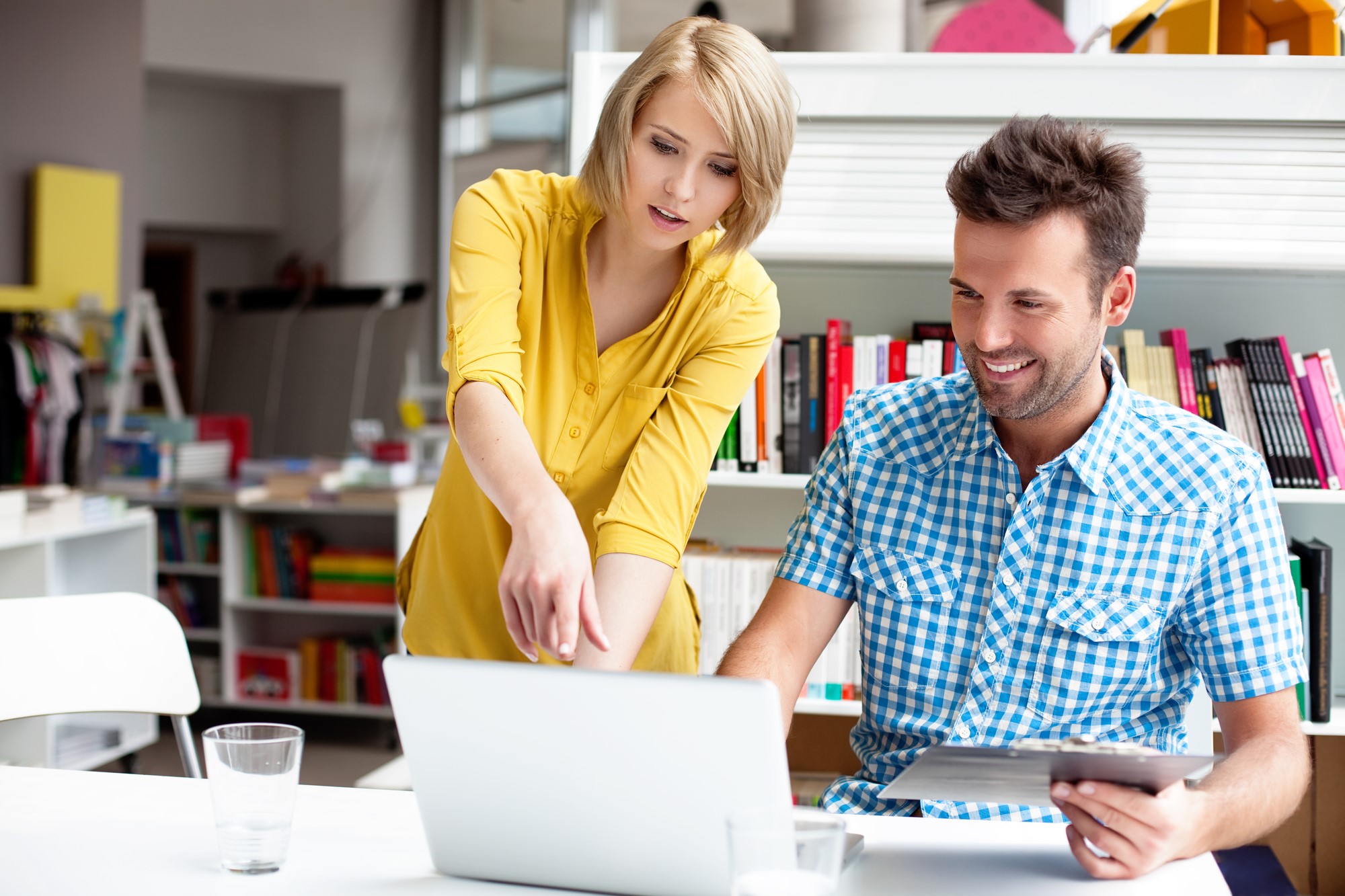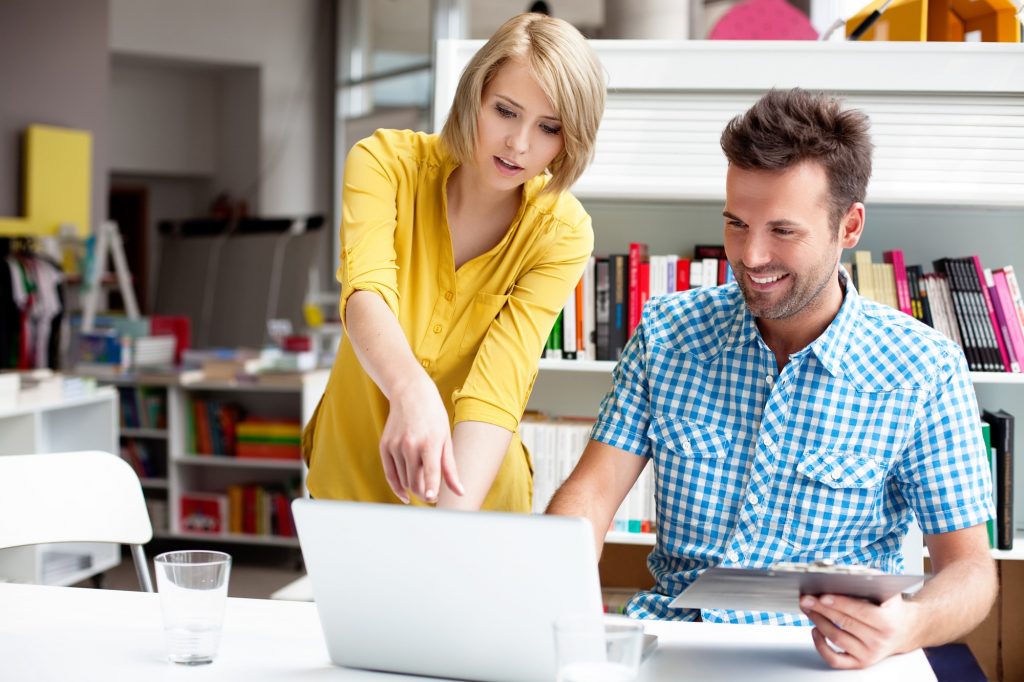 4. Consider Making the Most of the Trial Period
Did you know that most CRM systems offer a trial period? This is the perfect way to take a closer look at any CRM system you're considering for your company. During a trial period, you can take advantage of time to test features, get a closer look at all the functions offered, see if the platform is easy to use, and even test third party integration.
A trial period can be useful for a number of reasons:
Understanding migration complexity: You can get a look at how difficult migration from your legacy CRM system to your new CRM platform will be.
See how things work with the new system: You can get an insider perspective of various aspects of a new CRM system. Some of these aspects might include importing contacts, how your old data will transfer into the new CRM, how your data will sync, how your sales team can use the new CRM for their daily tasks, and more.
Analyzing the impact of the new system: During the trial period, you and your teams can brainstorm ideas for how exactly to use the new CRM to your greatest advantage.
Minimize migration issues: You can reach out to the CRM's support team to answer any questions you might have befure actually implementing it at full scale.
Most trial periods are roughly two weeks long. This will give you plenty of time to try the new CRM system and let your teams get a firsthand look at it.
If anything, taking advantage of a CRM's free trial period can help you get ahead of the game before you spend any money. If you find that you aren't really happy with a CRM system, you can say goodbye before spending a dime or wasting countless hours trying to iron out problems to no avail. By making the most of the trial period, you can ultimately ensure a more smooth CRM systems integration.
5. Backup Everything
You can never have enough backup, but you can certainly be lacking. Be sure to backup all of your data before beginning a CRM systems migration. This is the only way to ensure that you won't lose everything if something goes wrong.
Consider what would happen if there was a problem that caused a partial or total data loss. Could you imagine having to start completely over? Could you rebuild your data from the ground up if you had to? Odds are, you couldn't.
It would be nearly impossible to compile the data you lost if you had years of sales data and contacts stored on your legacy CRM. This is exactly why you want to be sure that you've backed all of your data up before you begin a migration from your legacy CRM system to a new CRM.
Whether you use cloud storage or on-site storage, or even a combination of the two, you can't have enough backup (read: Redundancy.) If you want to help ensure that you have a smooth CRM systems transition, backup is going to be a vital part of your plan. As an added bonus, backed up data can also be used to ensure that your data was successfully and entirely transferred during your migration.
6. Clean Up Your Data Before You Begin Migration
Before you start migration from your legacy CRM system to your new one, you'll want to take some time to clean up your data. Why? Old data will only slow down the migration from your legacy CRM system to your new one.
During this stage, you'll want to get rid of old information that's no longer being used. For instance, old contacts can be deleted from your data during this phase. By doing this, you might find that you become eligible for lower pricing from your new CRM system provider if your data is slimmed down enough.
While cleaning up your data can help you save money on a new CRM system, trimming your data down will also make for a faster migration between your legacy CRM and your new one. When you have less data to import to your new CRM system, then you can enjoy faster upload times. Plus, cutting down on data makes data easier to navigate.
One important thing to remember is to never completely delete contact information. Instead, simply upload purged contact information into a .CSV file so that you have it if you ever need it again in the future. After all, you don't want to lose all of this information.
Make sure that you keep vital information as a part of your CRM – never delete anything you can't go on without. If you aren't overseeing this step yourself, you might have an intern or another team member working on cutting down data for you. While there's nothing wrong with this, make sure that you take the time to review all data that is being deleted. After all, once it's gone, it's gone.
Once you've sifted through the data to get rid of what you don't need, you can enjoy a smoother migration from your legacy CRM to your new one.
7. Always Double Check and Verify At Every Step of the Way
To make your migration between your legacy CRM and new CRM system a smoother process, always audit yourself and your team. As you move along, you'll want to double check and verify every single thing. While this might seem tedious, it's the best and only way to rule out errors and costly oversight.
When migrating contact lists, be sure that you have actually completed the migration of every single list that you want to bring over to the new platform. Any other data that is set to be transferred to the new CRM system should also be checked. After all, missing just one thing can be a major problem for your teams. For instance, a missing sales list can mean missed opportunities for your sales team and ultimately a leaner bottom line for your company.
While it might seem tedious to check every single thing along the way, it's the best practice if you want to really ensure a successful and smooth CRM systems migration. By doing so, you can avoid costly mistakes before they become a problem.
8. Always Work with Experts
If you are serious about CRM, then you don't want to do it alone. Yes, we live in a time when DIY is growing ever popular, but the truth is that you aren't going to want a DIY CRM.
The problem with migration and DIY is that there are far too many things that can fall between the cracks. For instance, take data into account. Data is sensitive and could be potentially breached, leaving your company and customers at risk.
Working with an expert when transitioning from a legacy CRM to a new system can ensure that your changeover is a smooth one without any unwanted surprises. Many CRM companies will offer assistance with such transitions, and you can also outsource this service.
When outsourcing an expert to help with your CRM migration, make sure that you are using a vetted professional. Testimonials and reviews, as well as word of mouth from others you know, can be a great way to gauge the level of expertise you can expect when you choose an expert.
While it might seem that any expert will do, you might find it beneficial to conduct an interview with any professional you're considering to help with your CRM migration. After all, this person is going to be responsible for ensuring that one of your most critical business systems is rolled out smoothly. Working with the right expert is a major part of a smooth CRM migration.
9. Make Sure Your E-mails Are Saved
Among important data are e-mails. While you're working to ensure that contacts and other valuable data are successfully migrated into your new CRM system from your legacy CRM system, you will want to be sure that your e-mails are also included in the transition.
The first step you'll want to take during this process is to actually archive your old e-mails. Keep in mind that not all e-mails will always automatically transfer over. When you're using a program to help transfer these old e-mails, you might find that some e-mails, particularly those without saved contact information, aren't migrated. That's why you should make sure to try a test e-mail migration first to see which e-mails will be carried over.
There are migration tools that exist solely for the purpose of transferring e-mails during a CRM migration, but you will need to do your due diligence to find the right one. One major consideration is cost. Be sure that the tool you choose will fit your budget, or see if your CRM software has a tool built-in that can help bring your e-mails over to your new CRM system.
Either way, saving your old e-mails ensures a beautiful transition and continuity after you've changed over to your new CRM platform.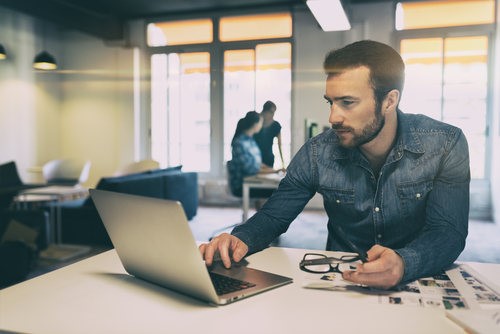 10. Make Sure the New CRM Platform is Ready
Your new CRM platform will likely have many fields and areas that can be prepared ahead of the transition. Customizing and preparing your new CRM platform is an excellent way to make your migration an even more streamlined one. You have chosen your new CRM because it offers something useful for your company, so now, it's time to begin getting the most out of it.
By preparing the foundation of your new CRM system, from scripts to automated e-mails to much more, you can ensure that you and your teams get started with the new CRM system without any problems.
You can customize the areas you'll be leaning on and even get rid of the fields you won't be using. This is a great time to make sure you can run through the new CRM without any problems and get any questions you have answered. It's quite possible that in your legacy CRM platform you had old data that's no longer useful. Old formats, for instance, can also go by the wayside.
Over time, the way data is stored and used is expected to change, and when you switch over to your new CRM system, it's a great time to see how your company can best benefit by utilizing modern CRM.
11. Take Advantage of Error Handling During the Migration
Imagine leaving your system to complete the migration, only to come back to major problems and no idea where to start. In any CRM migration process, errors can and often do occur. This is a normal thing to expect, but it can be extremely frustrating to try to figure out what's going on or explain to an expert.
The good news is that you can prepare for that situation and ensure the best possible outcome. Using error handling as part of your migration package is a surefire way to make sure that errors are logged in a meticulous manner. Any source records processed with errors can be flagged. This simple aspect of migration can make the entire process a more successful and less stressful one.
If you are working with a CRM migration professional, they can most likely ensure that error handling is appropriately taken care of during your migration.
12. Have a Flexible Timeline
It's important to have a timeline for your CRM migration, but it's also important to remember that this is a very involved process with a long list of variables. It most likely won't be done overnight, and it could very well take longer than you initially thought.
You might find it most helpful to create milestones for your CRM migration as opposed to creating one set deadline. By creating milestones, you'll also be taking a closer look at your migration process to create a more flexible deadline.
Just remember that timelines commonly change during CRM migrations, and that's to be expected. The best thing you can do is be prepared and understand that your migration is a unique process. Each step will need to be catered to with care to give you the best possible outcome at the end.
To make sure that your CRM migration is a smooth process, you'll need to be ready to be flexible on your timeline and give your migration the time it needs to be successful.
13. Communicate at Every Step of the Way
The transition from your legacy CRM to your new one will include a number of moving parts. Your team members will be involved, and you'll likely have a few points of contact helping with the technical aspect of your CRM migration.
It's crucial to remember to always communicate. This doesn't just mean letting everyone know where your migration stands, but it also means that you'll need to be replying to your team members and points of contact. Encourage everyone involved to communicate any questions, comments, or suggestions they have, and work to be responsive to these queries.
Communicating at every step of the way during your CRM migration is the best way to make sure everyone involved is on the same page, and staying in communication will ensure that your CRM migration goes as smooth as possible.
14. Adapt as You Need to During Your CRM Migration
When you started planning your CRM migration, you might have set certain things in stone. Perhaps you knew exactly what you needed and wanted in your new CRM migration. While that's a great thing, be sure that you don't hold yourself back by being inflexible.
As you move along in your CRM migration, you might receive new insight that changes your perspective on certain concepts. You might learn about new features that can be beneficial for you or your teams. You'll almost certainly have opportunities to adapt in various areas.
The key is to stay open minded and keep your business priorities at the forefront of your thought process. When you do this, you can be sure that you'll be quick to act on any opportunity to adapt that can be beneficial to your company.
15. After the Migration is Complete, Check Your Data
Once you've successfully migrated your data from the legacy CRM system to the new one, then it's time to go ahead and check your data.
You'll want to make sure that all of the data that needed migration was indeed transferred over to the new system. Randomly checking some data can give you a picture of whether or not data was correctly transferred. Also during this phase, you can clean up old and incomplete data. This helps polish up the new CRM before you begin using it.
If you transferred attachments or other data over, you'll want to also be sure that you've checked these after the migration is concluded. Doing one last check of your data before you get started is a great way to make sure that your team can get the most from your new CRM system right away.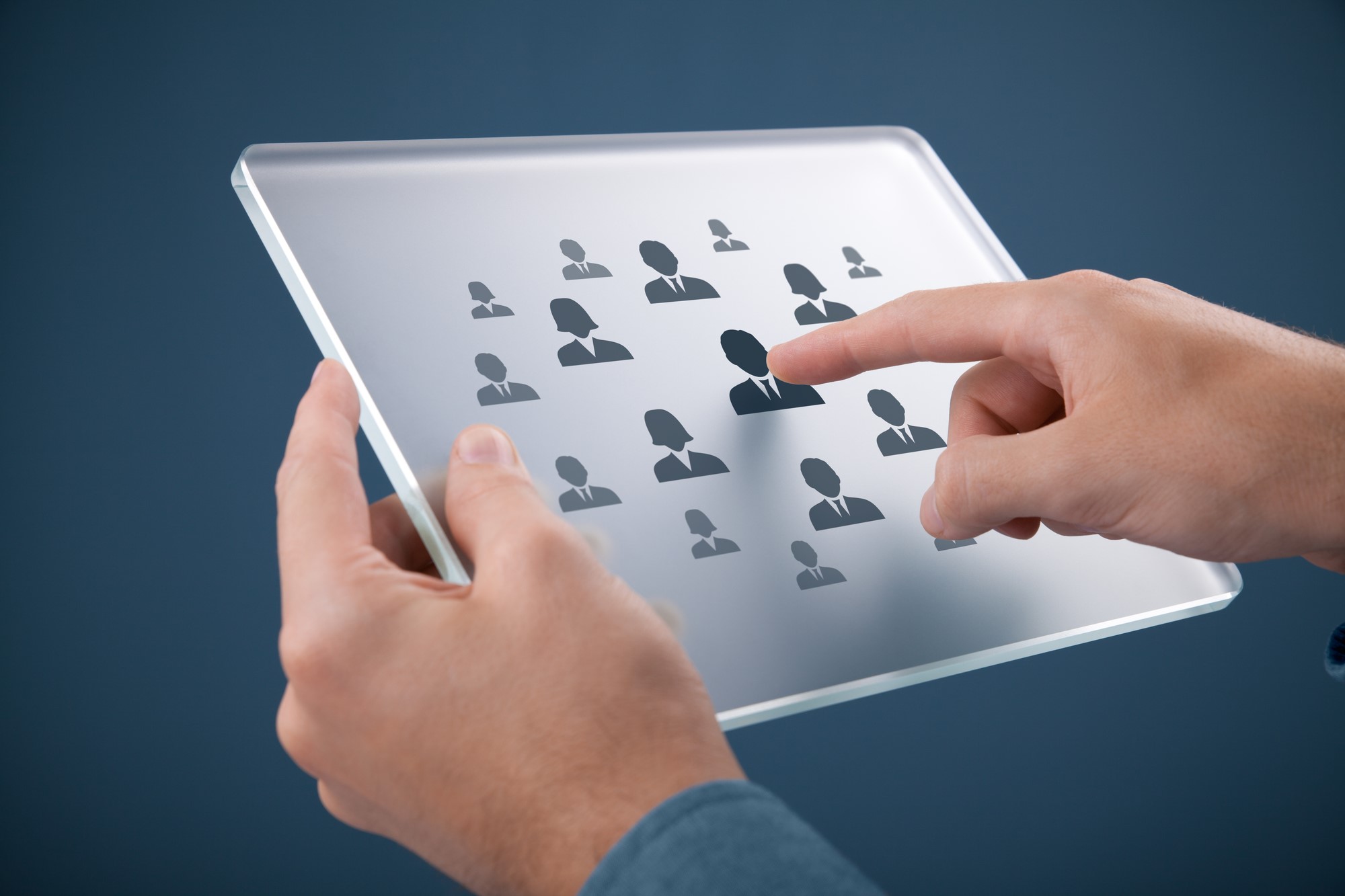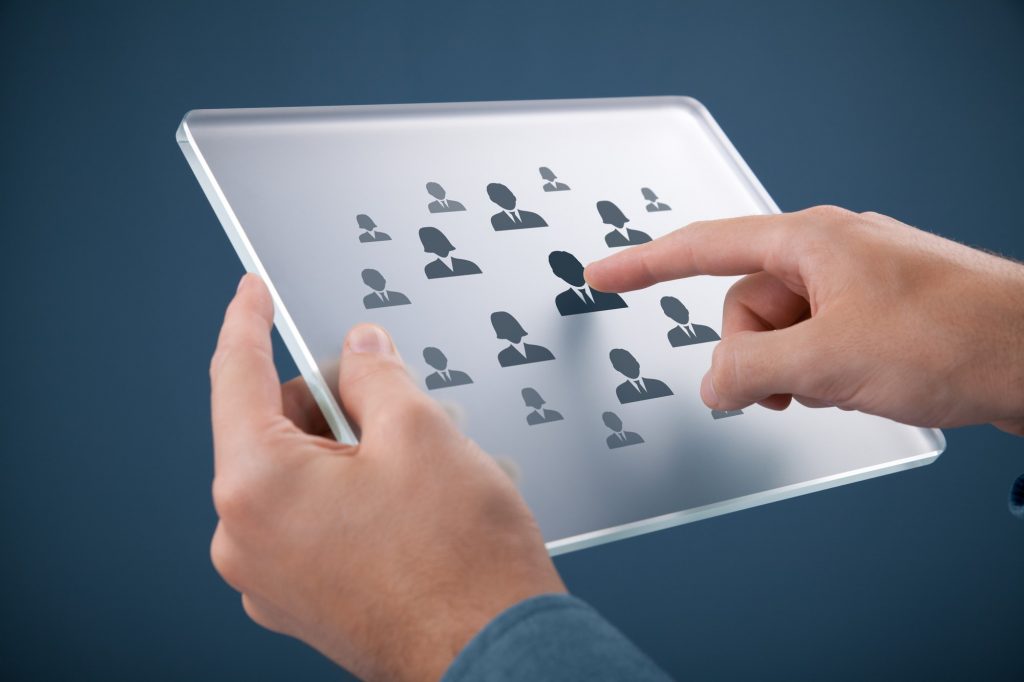 Takeaway
As you know, your CRM system is the backbone of your essential business software. It's a great tool that offers rich features tailored for your administrative side, sales, marketing, and customer service. Virtually everyone in your company can rely on CRM for one reason or another, and the quality and efficiency of your company's CRM has a direct impact on the prospects and customers you serve. That's why having a powerful, modern CRM system in place is so critical for your business. No matter the size or scope of your company, your CRM platform can help ignite growth.
Many companies started out with first generation CRM software and continue to use these outdated systems. The truth is that CRM programs are always changing, just as the demands of your consumers are always changing. It's for that reasons that you will always want to be sure that your CRM is the most up to date offering available. It's easy to get comfortable and perhaps even complacent using the same CRM system for years and years, but if your technology is behind, then you'll quite possibly find that your business growth also falls behind. Why is that?
Without the latest CRM system, you could find that you aren't reaching audiences in the channels where they are at. You could find that you aren't able to track customer cycles and trends because you are no longer seeing relevant insight and data. You could also find that your teams are no longer collaborating as well because things have shifted. It's very possible that one or a few of these things are what led you to choosing to migrate your legacy CRM system to a new one.
When it comes to choosing a new CRM system, it's best to go with the platform that's going to do the most for your business. What's perhaps most important is to be sure that you're ready for the migration. With the tips we've outlined in this article, you can take all of the necessary steps to get ready for a successful CRM migration.
It's important to keep your data in mind at every step of the way and take the necessary actions to protect and transfer your data. After all, if it's time to compile your data, then you'll likely need it in your new system.
Working with an expert on your CRM migration is a key point, as is communicating with all of those involved in your CRM migration. These two tips alone can help make your CRM transition an extremely smooth one that is highly beneficial to your company. After all, you wouldn't want to take the time a CRM migration requires, nor would you want to spend the money, if the investment wasn't a worthy one.